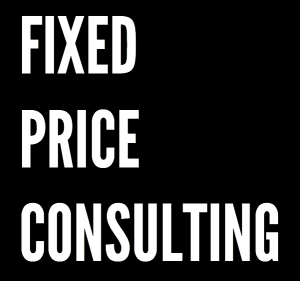 If you want to clarify your offering and to differentiate yourself in the marketplace, then our fixed price consulting service is ideal.
Clear Sales Message began as a sales consultancy and it quickly became clear that many clients were unclear on the basic presentation of their offering. This was driving the lack of confidence and uncertainty in how the salespeople were communicating.
Before you consider training your staff or offering discounts and special offers to boost sales, you need to clearly define what you offer, to whom and why they should care.
This is your sales message.
Although the Clear Sales Message book is packed with useful templates and tools, and we have free resources to also help, a Clear Sales Message is more of an art form than a science. It takes creativity, experience and a unique perspective to deliver a powerful message.
This is what we do.
Find out more about How it works and What our clients say
Are you ready?
Contact us today to begin creating your Clear Sales Message.
---
Naming
Naming
Providing a name for your business, product or service that is memorable, explanatory, unique and easy to spell and speak. Your name can set the tone for every part of the sales process so it's crucial to get this right.
Find out more here.
---
Tagline

Tagline

Encapsulate your offering in a short and memorable

tagline

.
 Find out more here.
---
| | |
| --- | --- |
| Clear Sales Message | |
| Defining the core message | Clarifying your offering and a relevant message to communicate it. |
| Tagline | Encapsulate your offering in a short and memorable tagline. |
| Answering – What do you do? | A short and simple statement that explains precisely what you do. |
| Answering – Why should I choose you? | Establishing your Unique Selling Points. |
| Answering – What makes you different? | Establishing credible differentiators. |
---
Sales Copy
What to say. To sell.
If you need sales copy produced, we can oblige. Including:
Sales letters
Warm and cold introductions to your offering.
Pitches
How to start, end and structure the perfect pitch.
Emails
Sales emails and email sequence content.
Website copy
Everything you need to increase website conversion.
Brochures
Introducting your offering and your business elegantly.
Social Media posts
What to say, how to say it and when.
Bios
Short and engaging social media biographies.
Product Descriptions
How you describe your offering is everything.
Whatever you need to say. We can create it.
Find out more here.
---
The details
Payment for all work is made when a project

commences

.
Total process time for creative works – 2-4 weeks.

Unlimited

iteration- the project completes only when a client is happy with the deliverables.
Deliverables
As well as the above, there are some intangible deliverables which result from having a Clear Sales Message:
Confidence– Never again will you fear the "what do you do?" question. Never again will you wonder what to say if you are asked to explain more about your business, product or service.
Clarity – With a clear understanding of what you offer and who you appeal to, you will spend less time talking to potential clients who are not a good fit for your products and services.
Connection – You will find more appropriate clients when you are able to clearly communicate your offering.
Conversion – You will convert more potential clients as they will appreciate you talking about their needs in terms they understand.
Opportunity – For many clients, the process of defining their value proposition can provide potential new sources of business, new ideas and new improvements to their offering.
Congruence – When every person in your business can answer the "what do you do?" "why should I use you?" and "what makes you different?" questions with the same answer, it inspires confidence in prospects and projects a professional and congruent image.