This month – July 2020
This month's focus is mindset and basics. We're looking at sections from Selling Confidence™  to help you understand why you feel the way you do about selling and how to develop the confidence and mindset you need to succeed.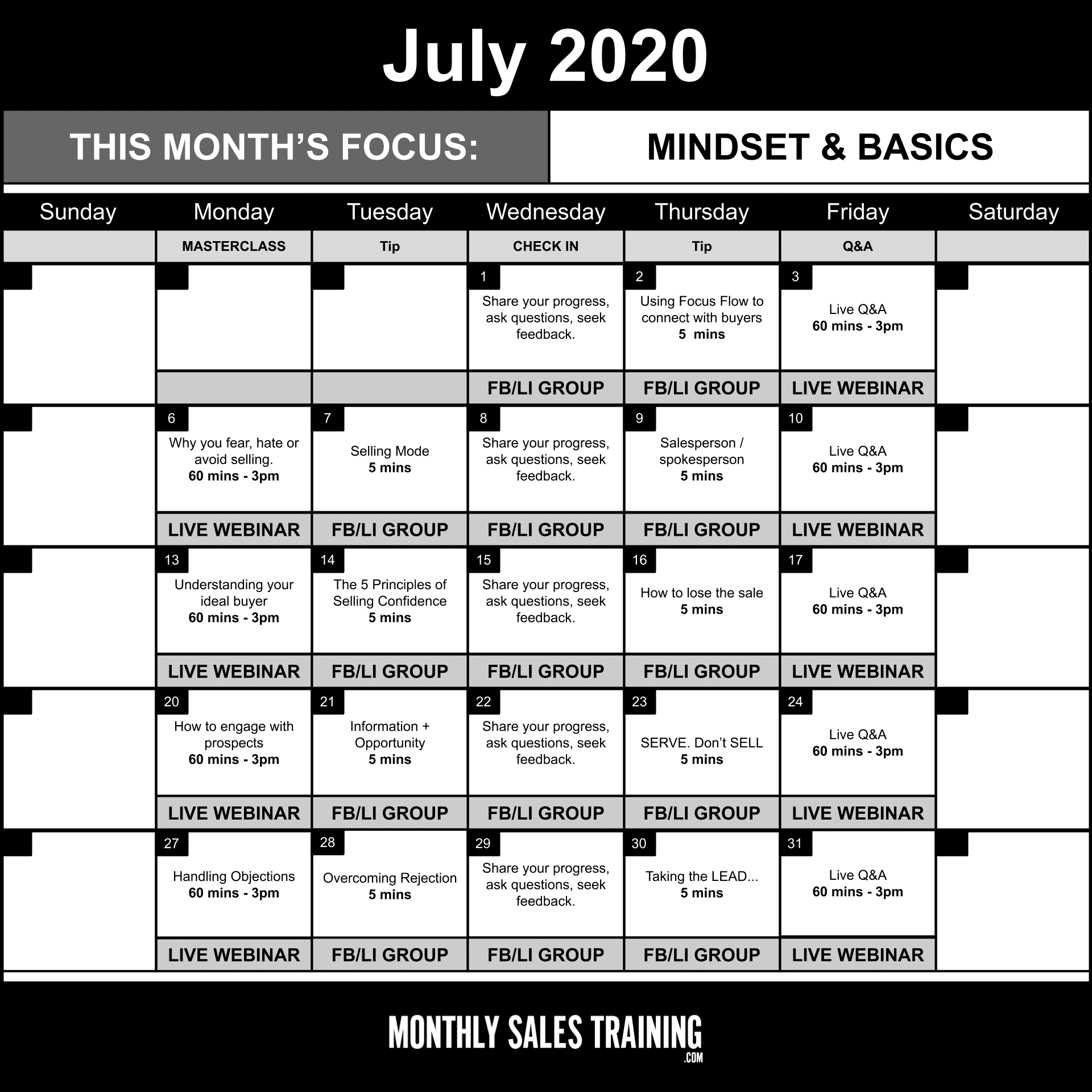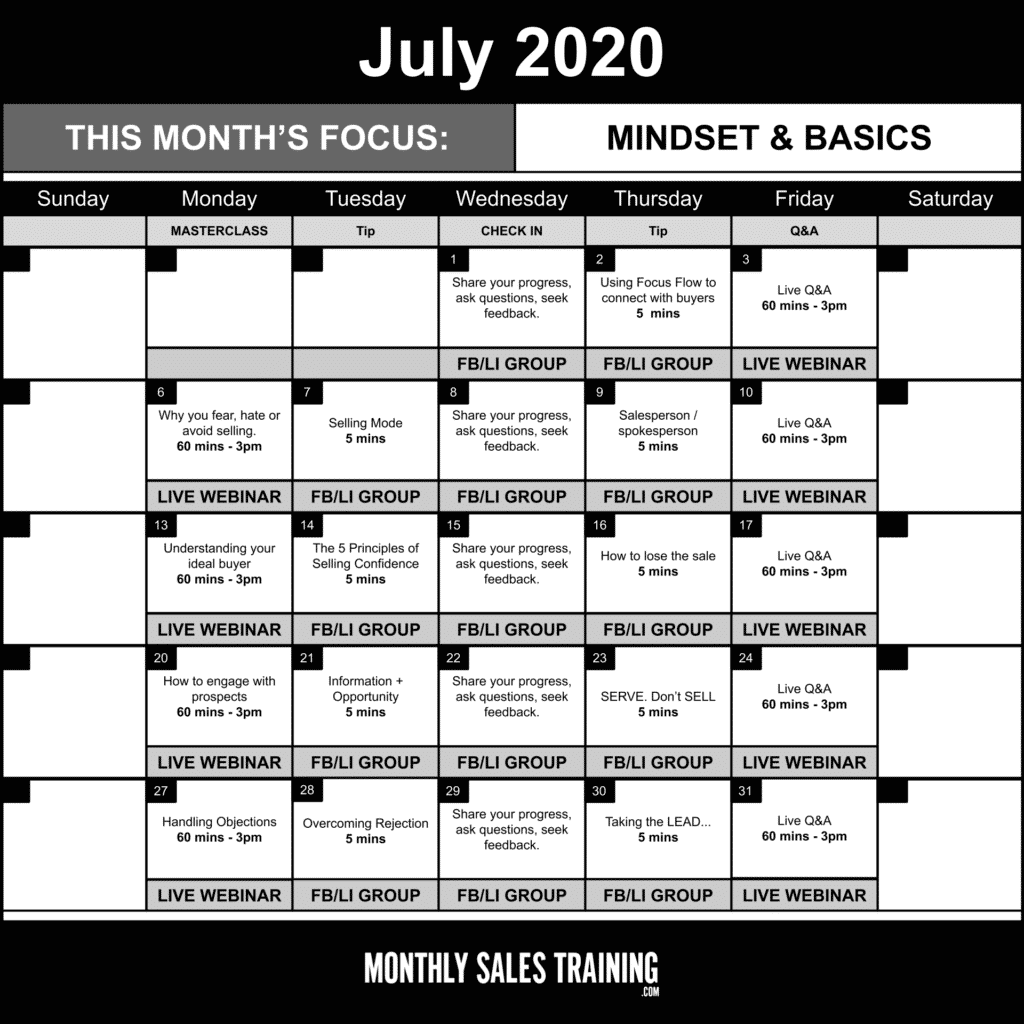 ---
This week's Masterclass
This week, our masterclass looked at creating an email signature that sells. We send and receive on average 122 emails a day so it makes sense that your email signature "works" for you!
The recording of the Masterclass is here:
Access the non live version of the training here.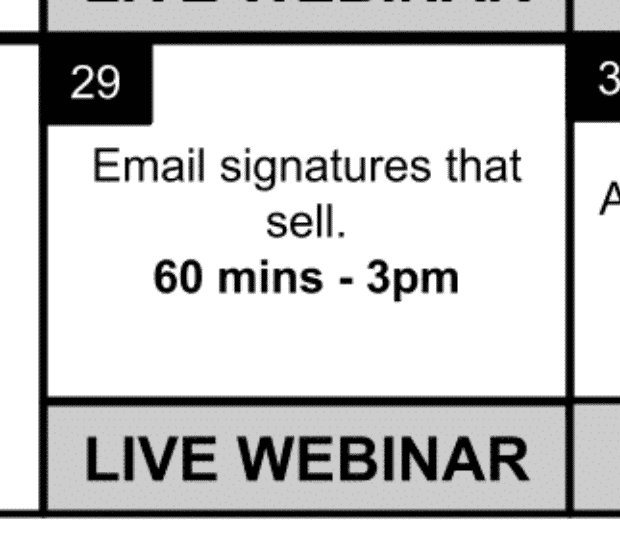 Next week's Masterclass
Next week, our masterclass will be looking at Selling Basics and starting by why you fear, hate or avoid selling.
You will receive an invitation to this directly via email.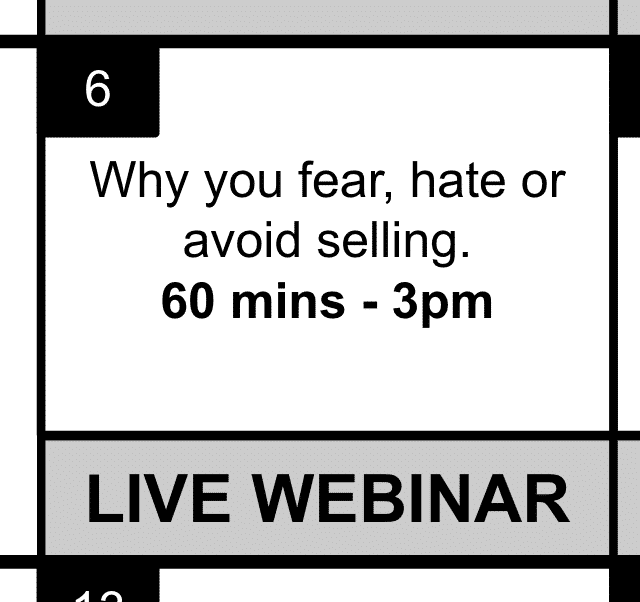 ---
🆘 Need Help? Ask for it!
If you need help with anything in Monthly Sales Training™, you can post a question in our community forums on Facebook or LinkedIn  and get the help you need.