This month – February 2021
This month's focus is Finding Clients.  We'll be looking at not only where to find potential clients, but what your ideal buyer looks like, what they are looking for and how to seize their attention.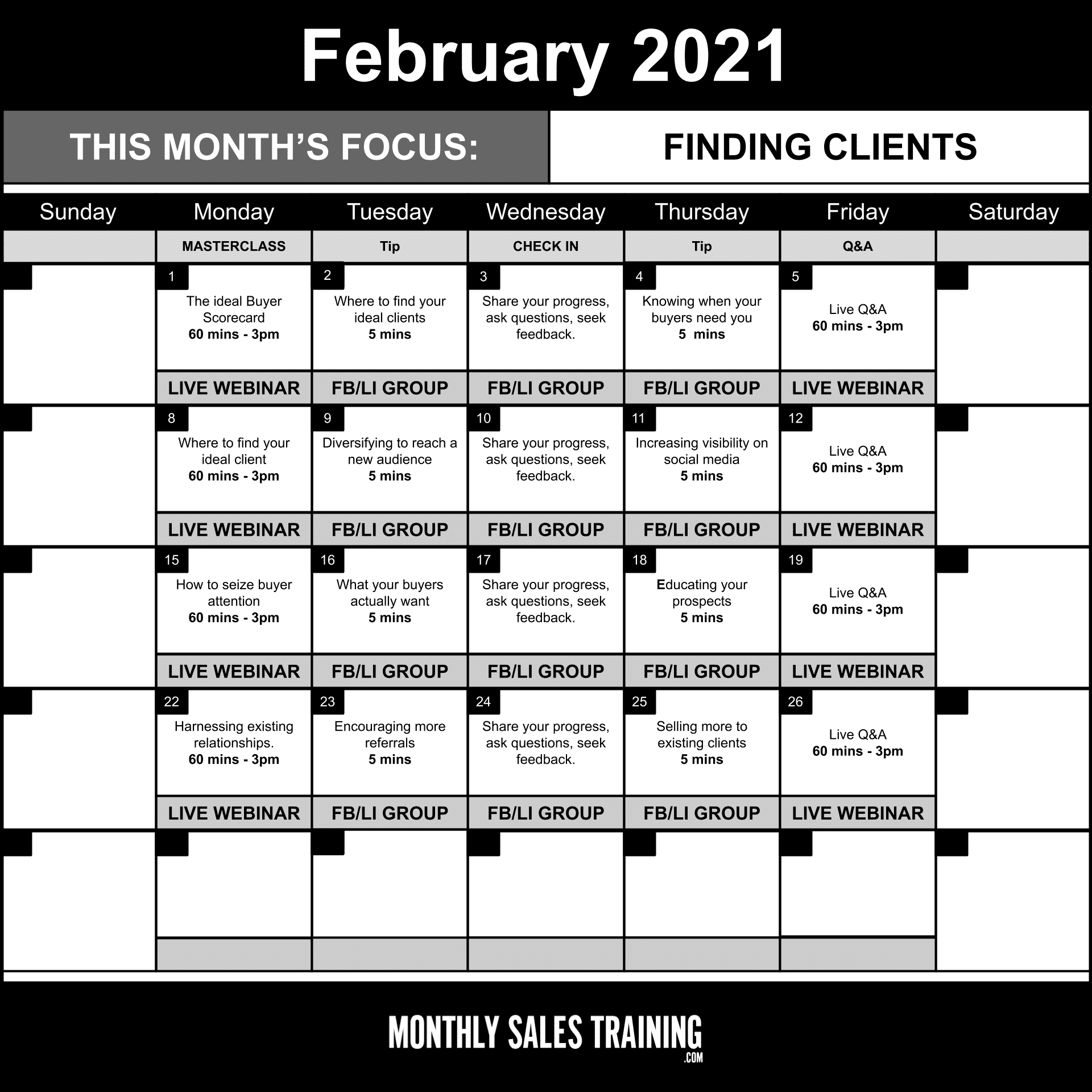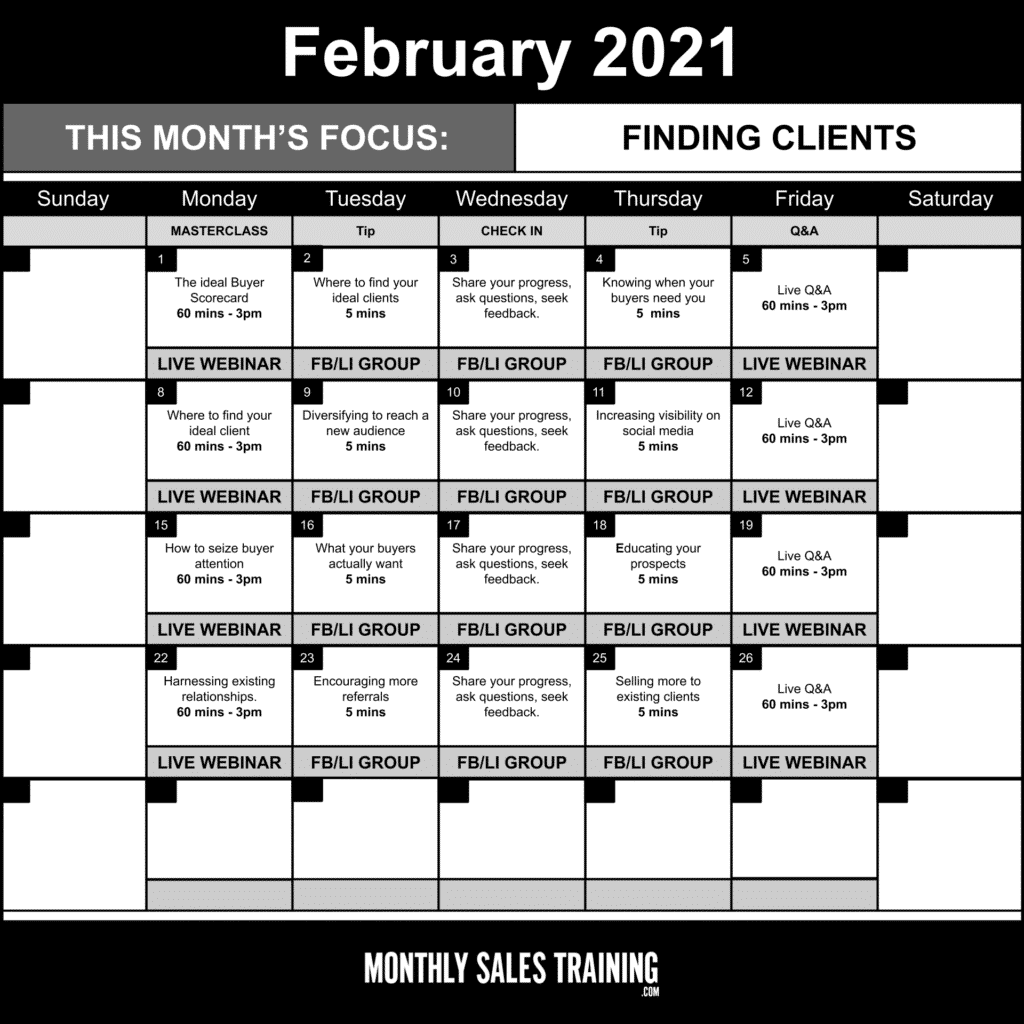 ---
This week's Masterclass
This week, we looked at harnessing existing client relationships. You can access the recording here.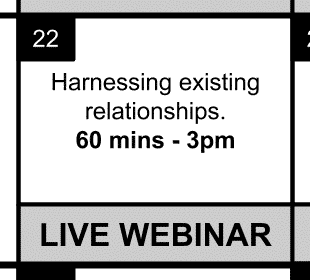 Next week's Masterclass
Next week is a new month and in March we focus on Engaging potential Clients: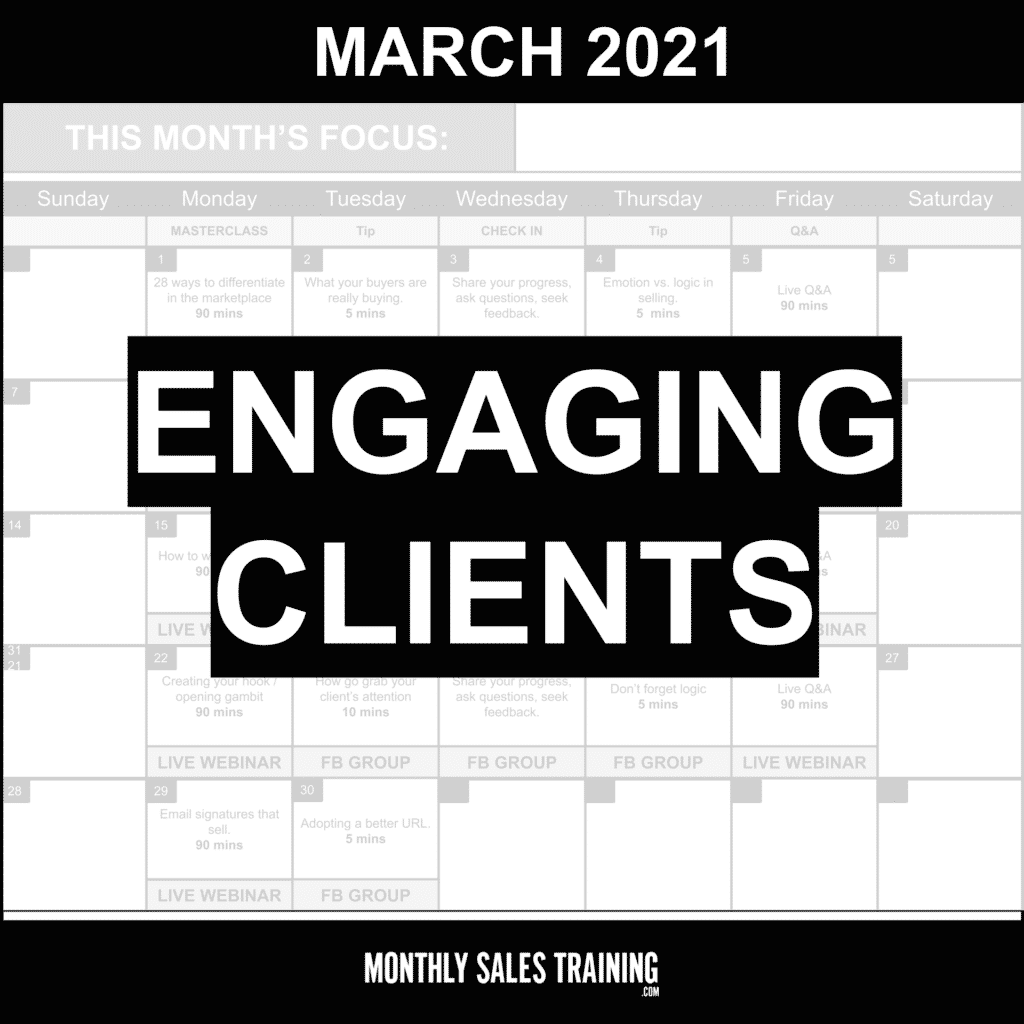 ---
🆘 Need Help? Ask for it!
If you need help with anything in Monthly Sales Training™, you can post a question in our community forums on Facebook or LinkedIn  and get the help you need.