This month – November 2020
This month's focus is Following up. We'll be looking at everything from how and when to follow up, without "checking in" or "touching base"..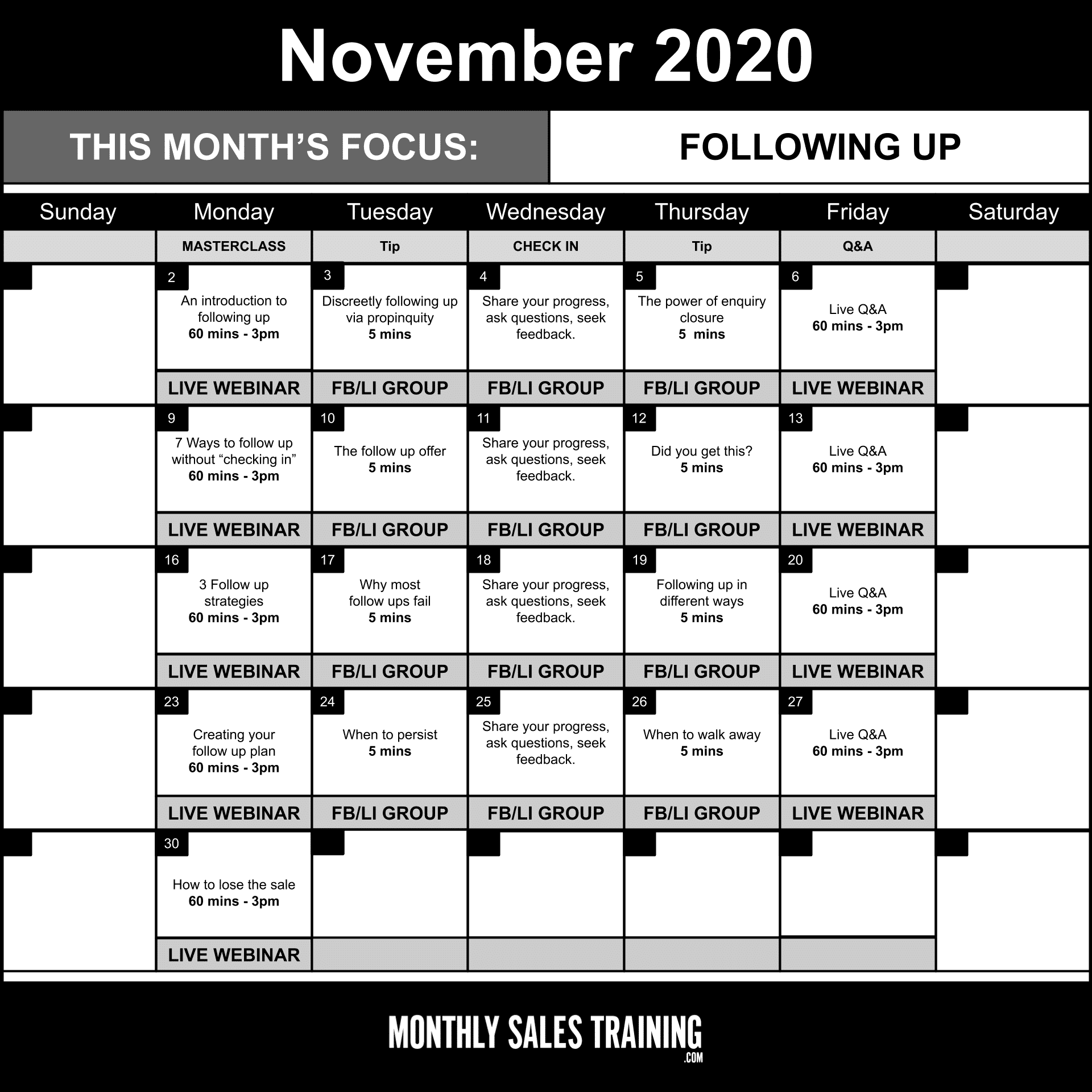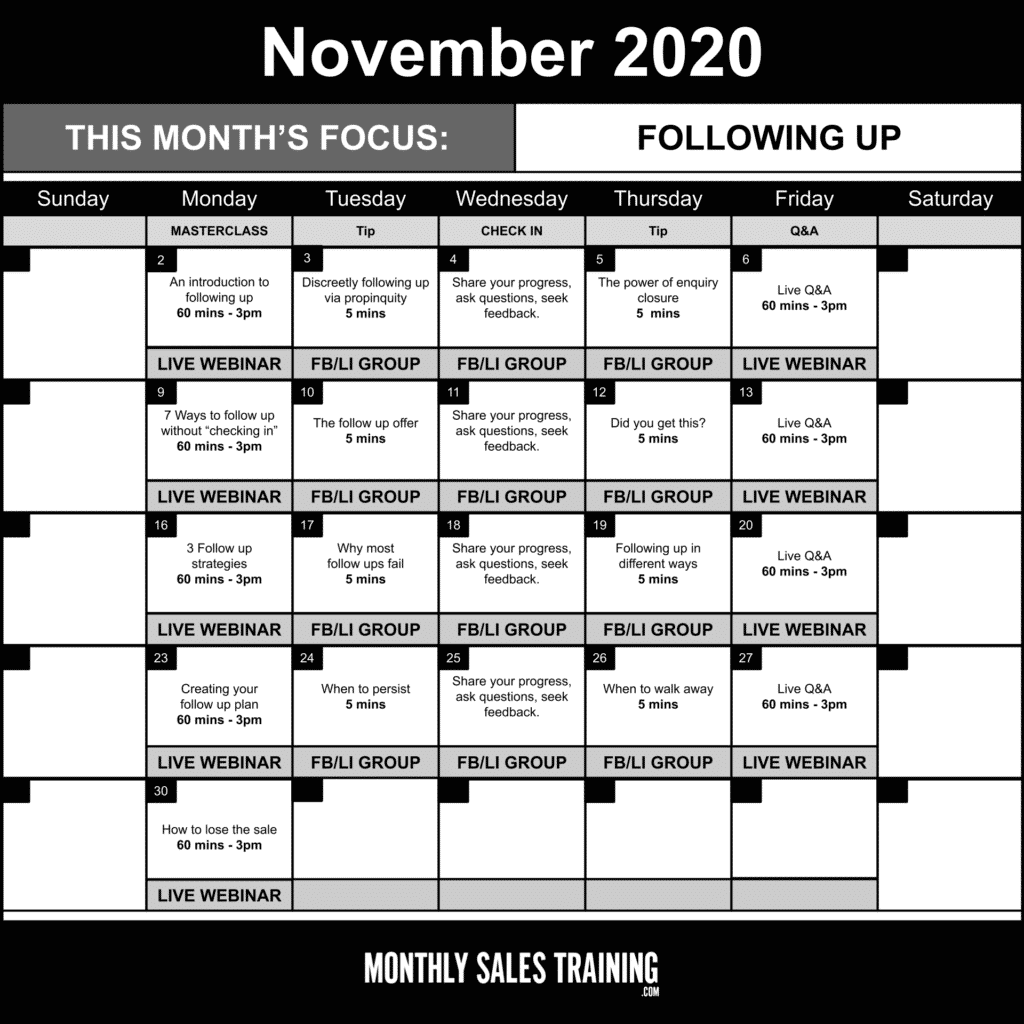 ---
This week's Masterclass
This week we'll be looking at creating your follow up strategy.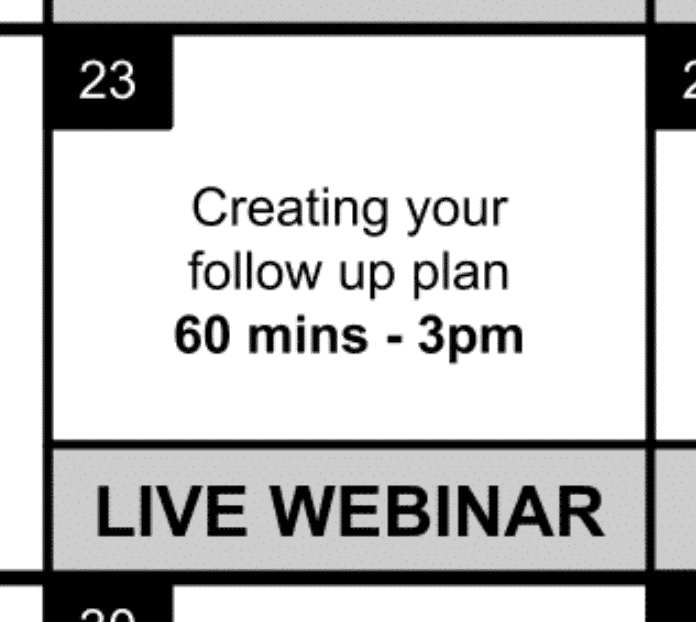 Next week's Masterclass
Next week, we'll be looking at the myriad of ways you can lose the sale and what to avoid.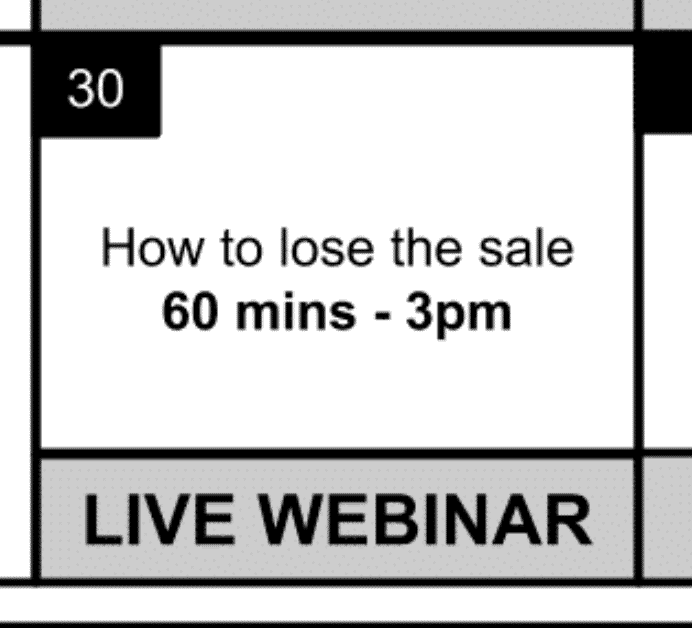 ---
🆘 Need Help? Ask for it!
If you need help with anything in Monthly Sales Training™, you can post a question in our community forums on Facebook or LinkedIn  and get the help you need.