This month – January 2021
This month's focus is Mindset & Basics. We'll be looking at your relationship with selling, the basics of buyer behaviour and touching on objection handling. This month is all about setting the foundation and approaching selling with the right mindset.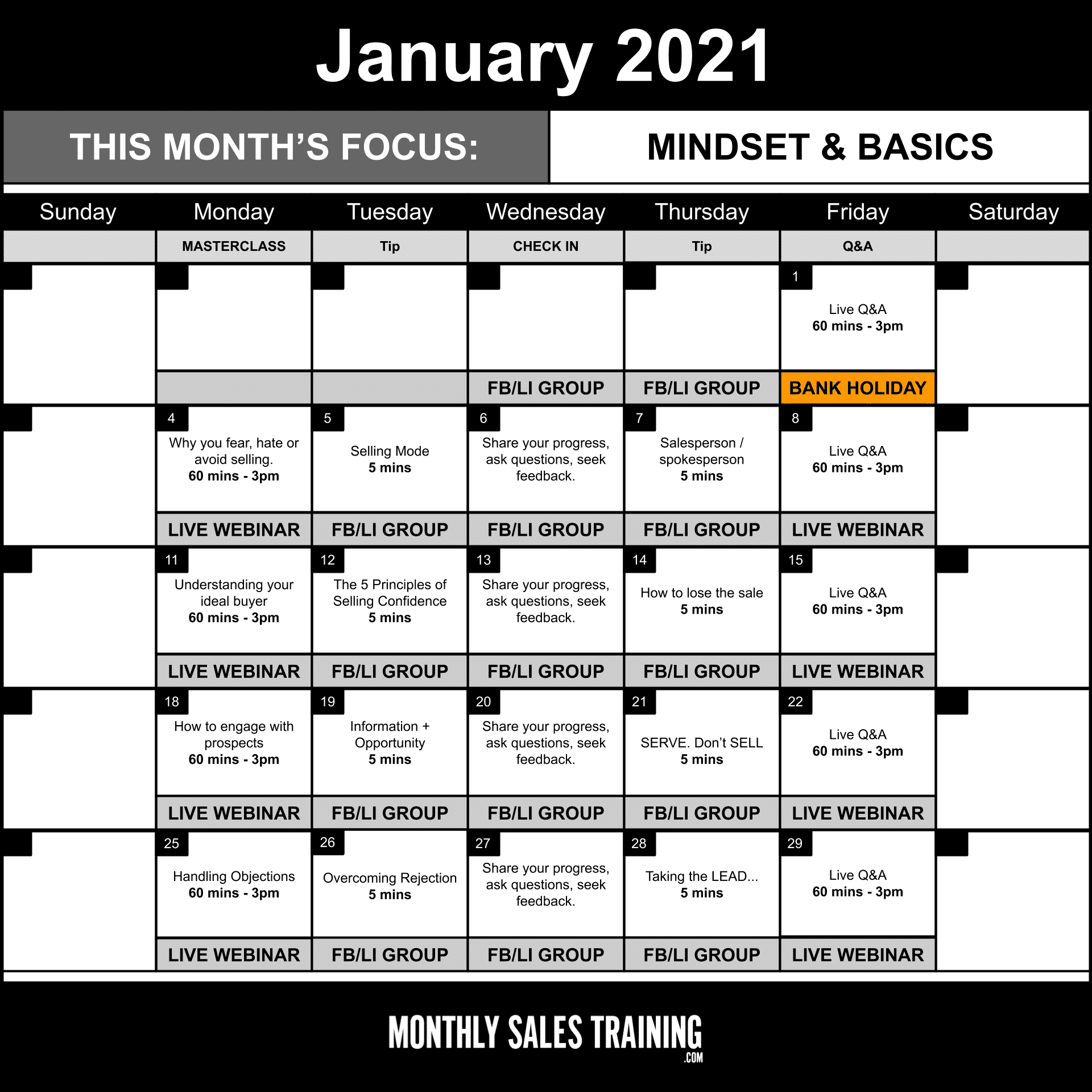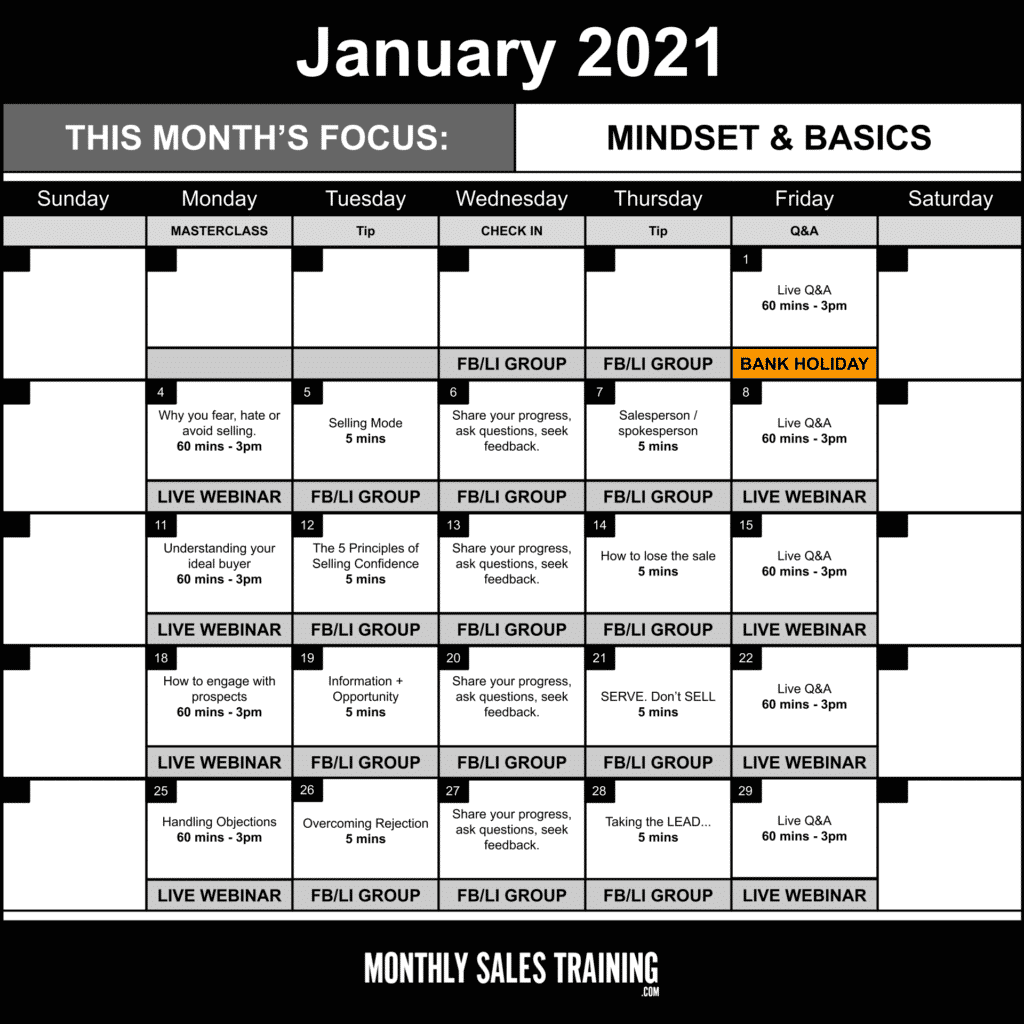 ---
This week's Masterclass
This week, we looked at how to engage with prospects, you can access the recording here.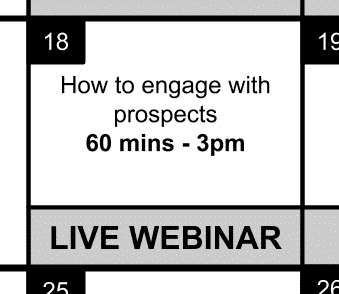 Next week's Masterclass
Next week, we'll look at handling objections: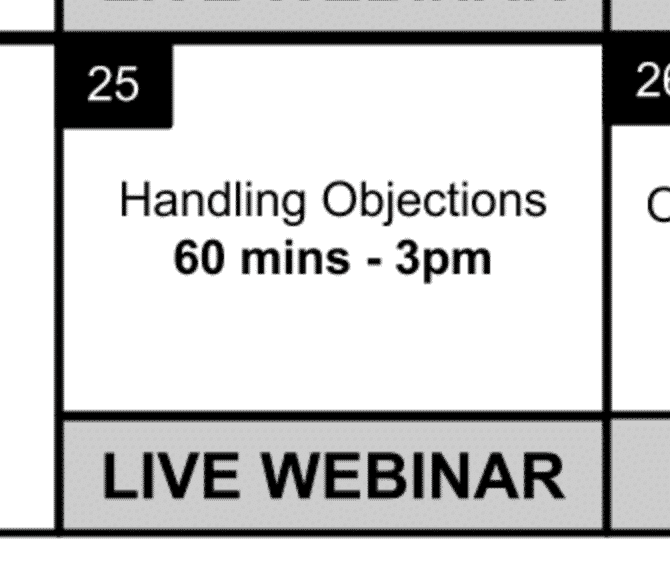 ---
🆘 Need Help? Ask for it!
If you need help with anything in Monthly Sales Training™, you can post a question in our community forums on Facebook or LinkedIn  and get the help you need.