This month – August 2020
This month's focus is Finding Clients. We'll be looking at everything from you your ideal buyer is, to how and where to find them – as well as making the most of your existing client base too.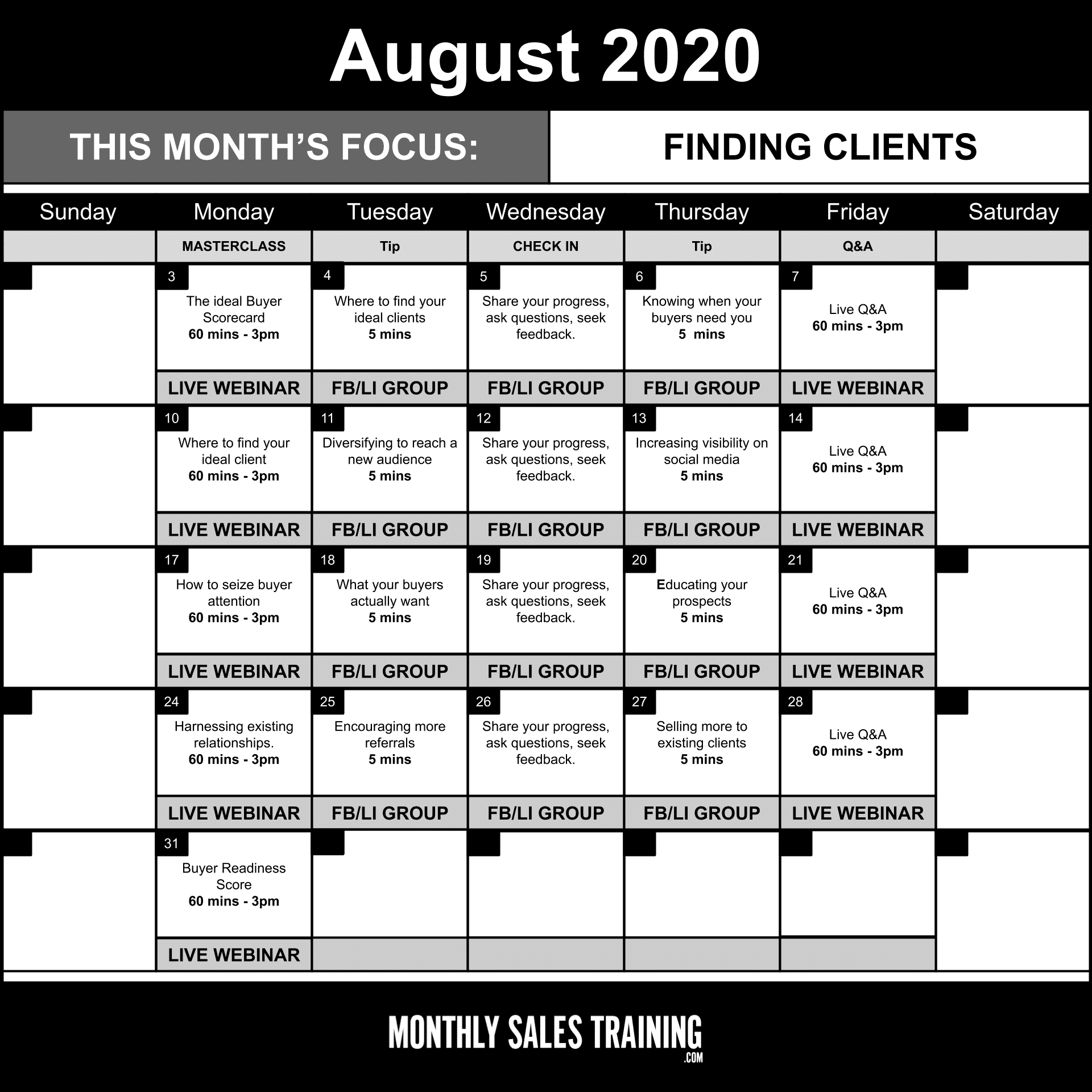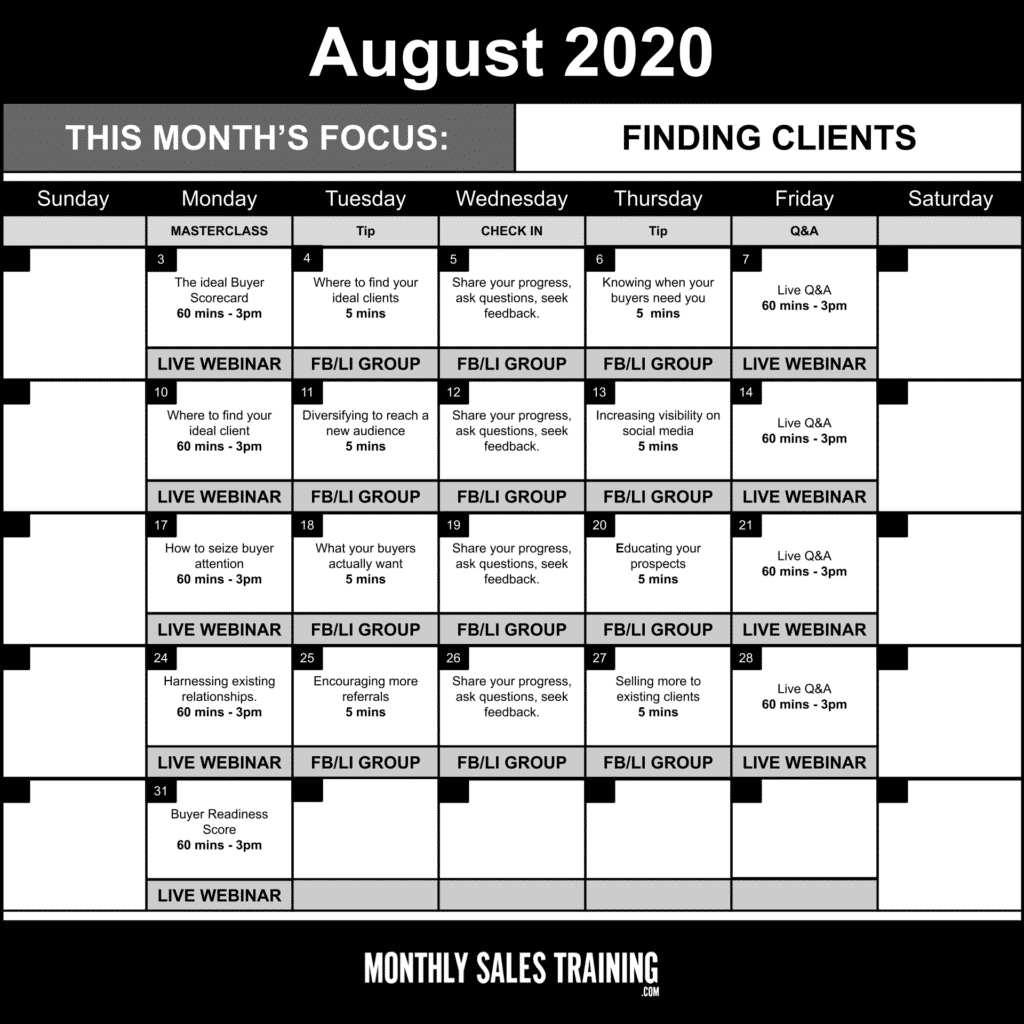 ---
This week's Masterclass
This week, our masterclass looked at where to find your ideal client so you can maximise the effectiveness of your outreach.
You can access the full recording and resources here – https://selling-courses.teachable.com/courses/masterclass-q-a-recordings/lectures/23167072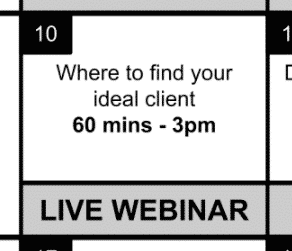 Next week's Masterclass
Next week, our masterclass will be looking at how to seize buyer attention using psychology, neuroscience and harnessing basic human communication.
You will receive an invitation to this directly via email.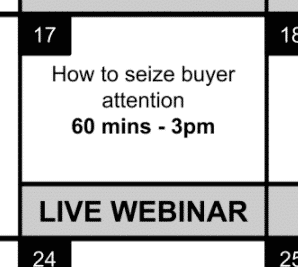 ---
🆘 Need Help? Ask for it!
If you need help with anything in Monthly Sales Training™, you can post a question in our community forums on Facebook or LinkedIn  and get the help you need.