This month – April 2021
This month's focus is closing clients. We're looking at sections from Selling Confidence™ to help you understand how to move from engaging to closing as well as how to handle objections and ask for the business in the first place.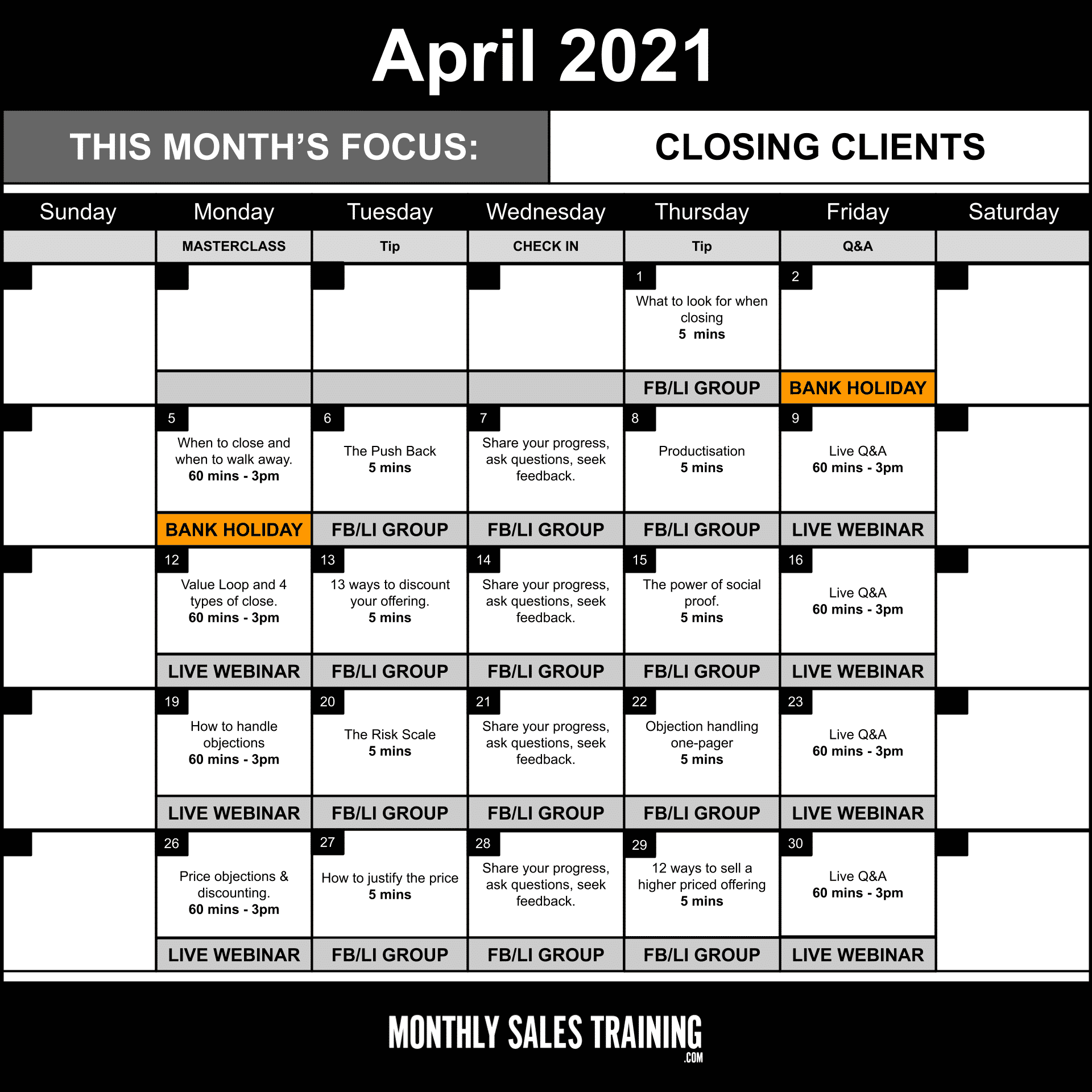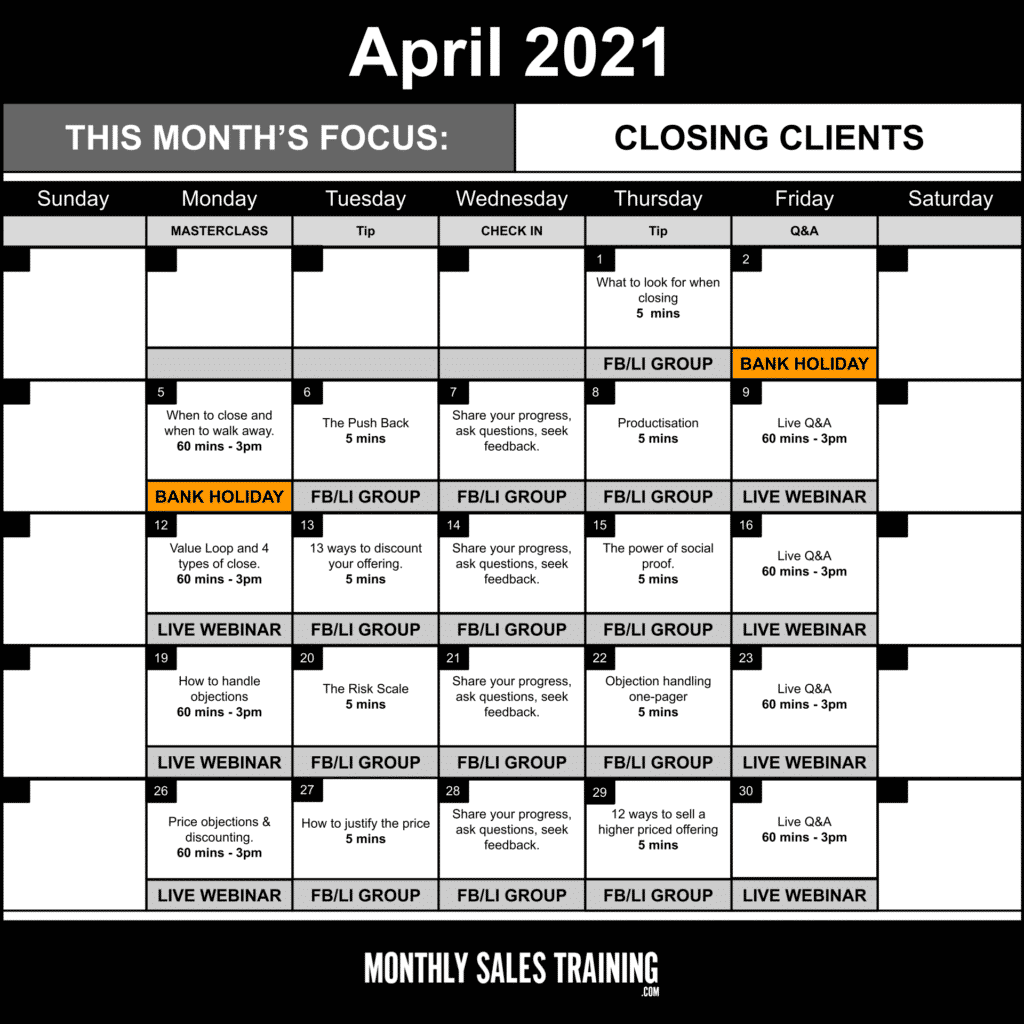 ---
This week's Masterclass
This week, we be looked at the value loop and different ways to close a potential client. You can access the recording here.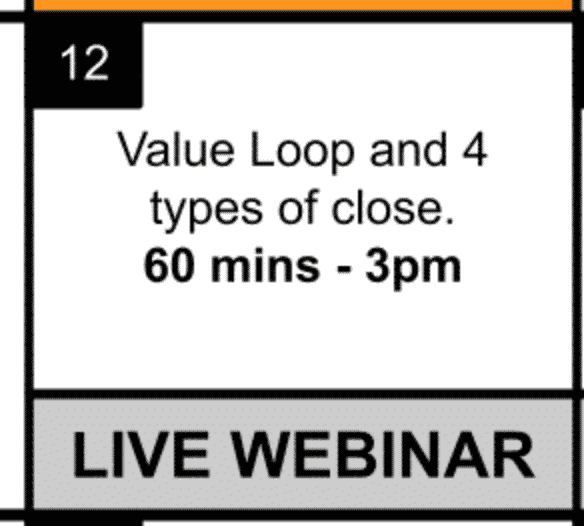 Next week's Masterclass
Next week, we'll be looking at how to handle objections.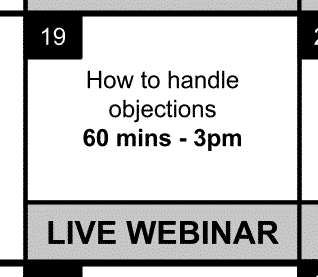 ---
🆘 Need Help? Ask for it!
If you need help with anything in Monthly Sales Training™, you can post a question in our community forums on Facebook or LinkedIn  and get the help you need.