This month – October 2020
This month's focus is Closing Clients. We'll be looking at everything from how and when to close, handling objections, discounting and more.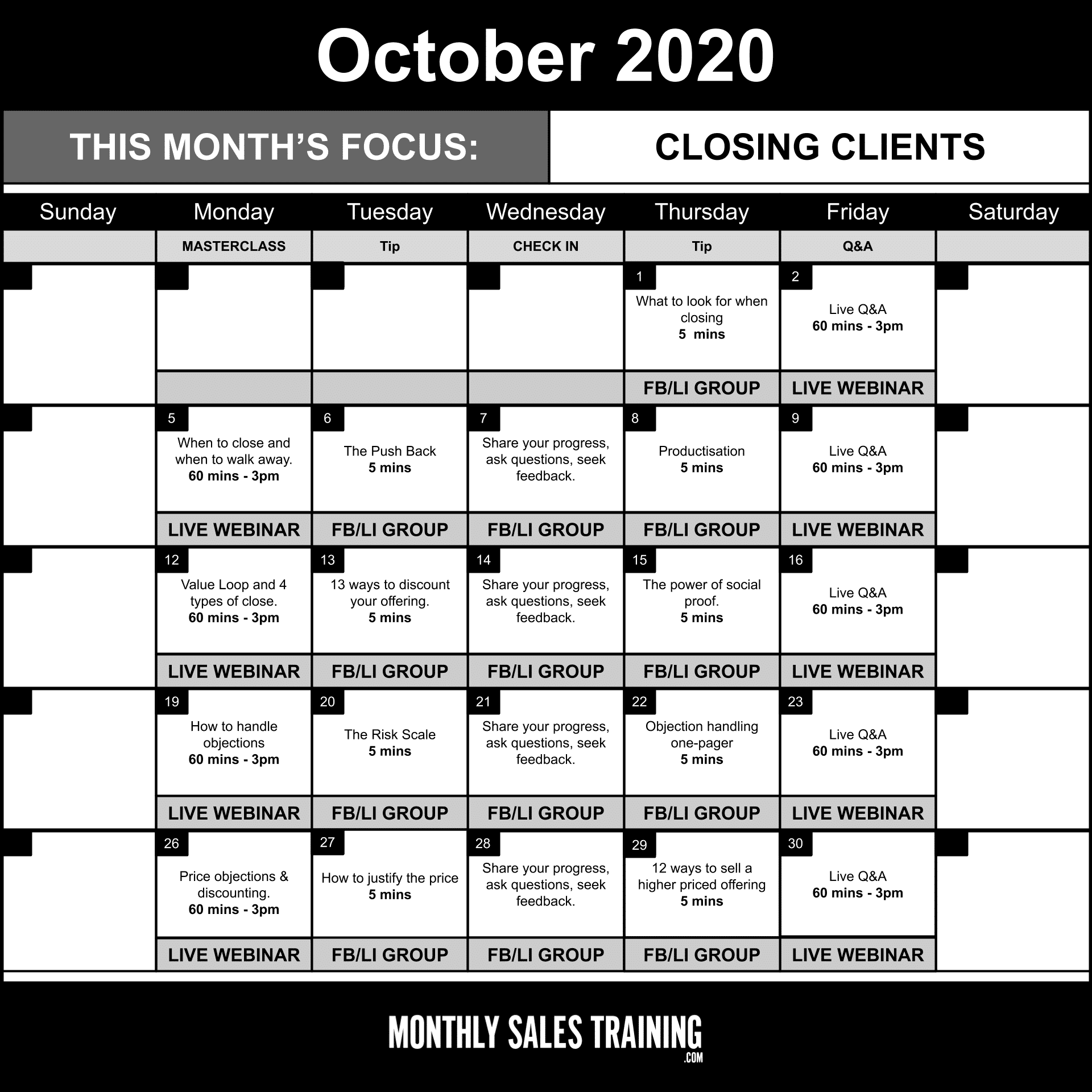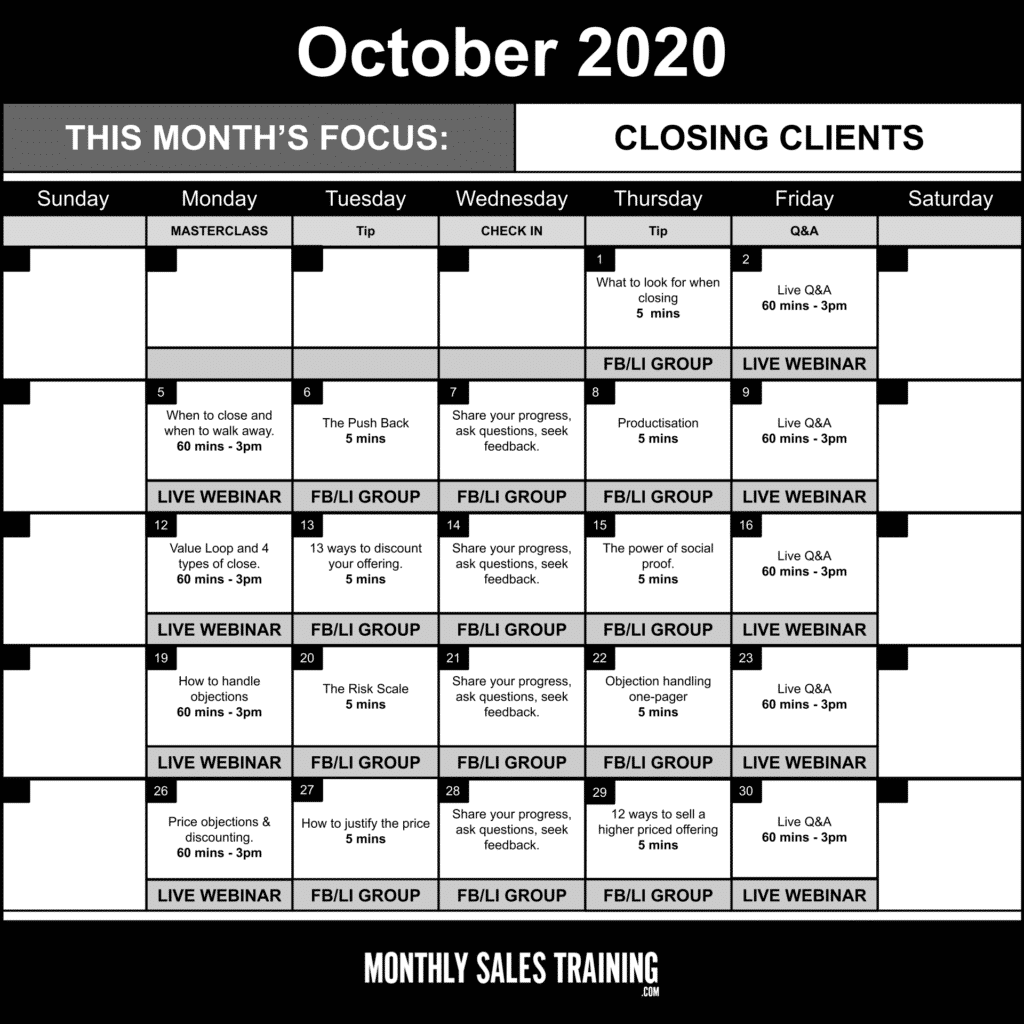 ---
This week's Masterclass
This week we looked at how to handle price objections and discounting.
You can find the session recording here.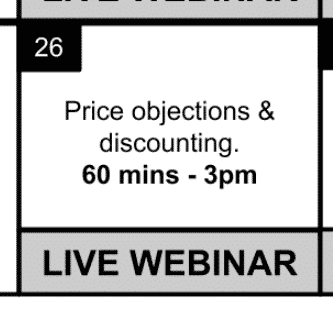 Next week's Masterclass
Next week is a new month and in November our focus is Following Up. We'll start the month with an introduction to the basics of following up and the common errors and traps the await most people.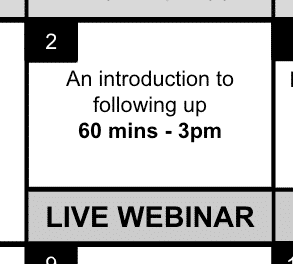 ---
🆘 Need Help? Ask for it!
If you need help with anything in Monthly Sales Training™, you can post a question in our community forums on Facebook or LinkedIn  and get the help you need.