Understand Your Buyer > How To Get Attention > Freemium
What is it?
Freemium is where a free sample or free version of a product or service is offered to give you a chance to experience first hand the value on offer.
Why does it work?
It works because it creates a relationship with the potential client, triggers Reciprocity and also Propinquity. Once a client can "taste" how good your offering is, they are more likely to pay for it.
How can you use it?
Creating a forever-free version of your service or offering free samples of physical products are the main methods to engage clients and get them to experience first hand what you do.
Consider what you can give away for free – much like an aftershave tester or food trial, to attract potential clients.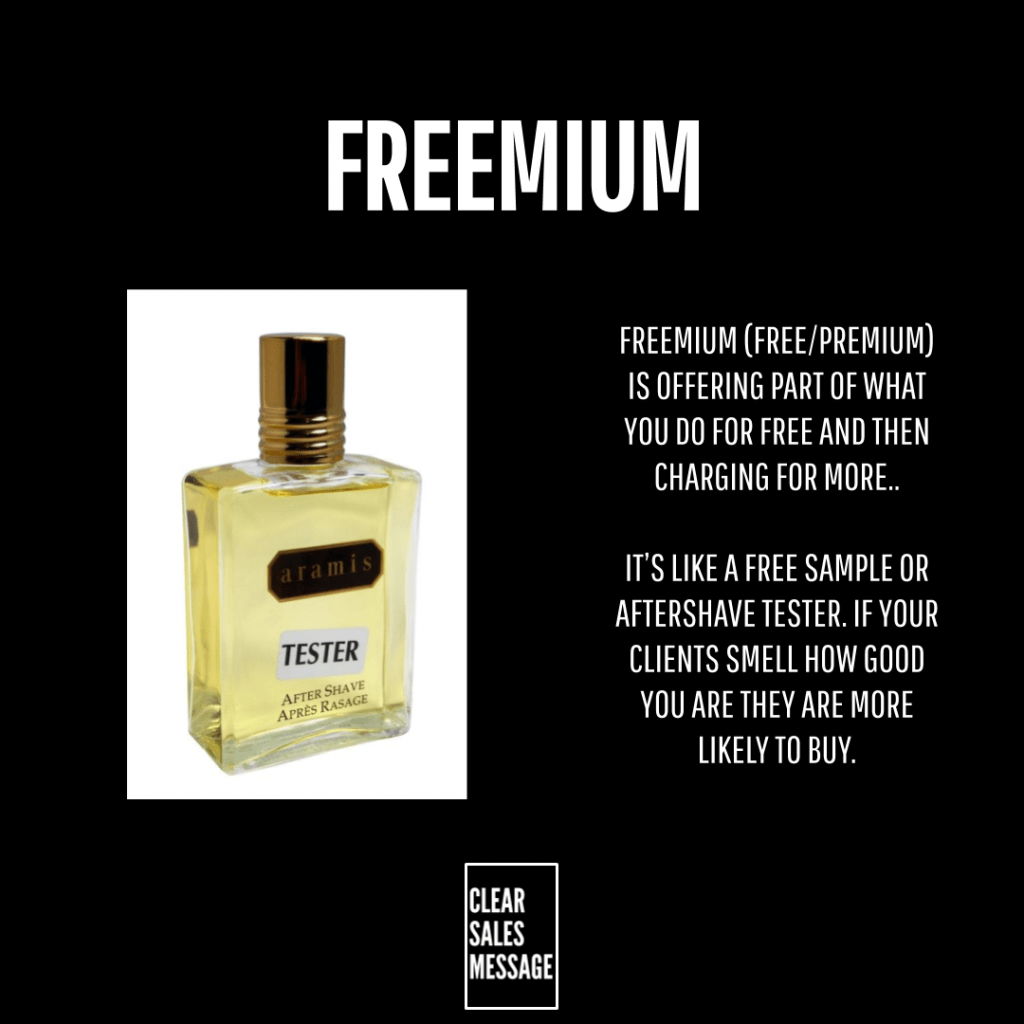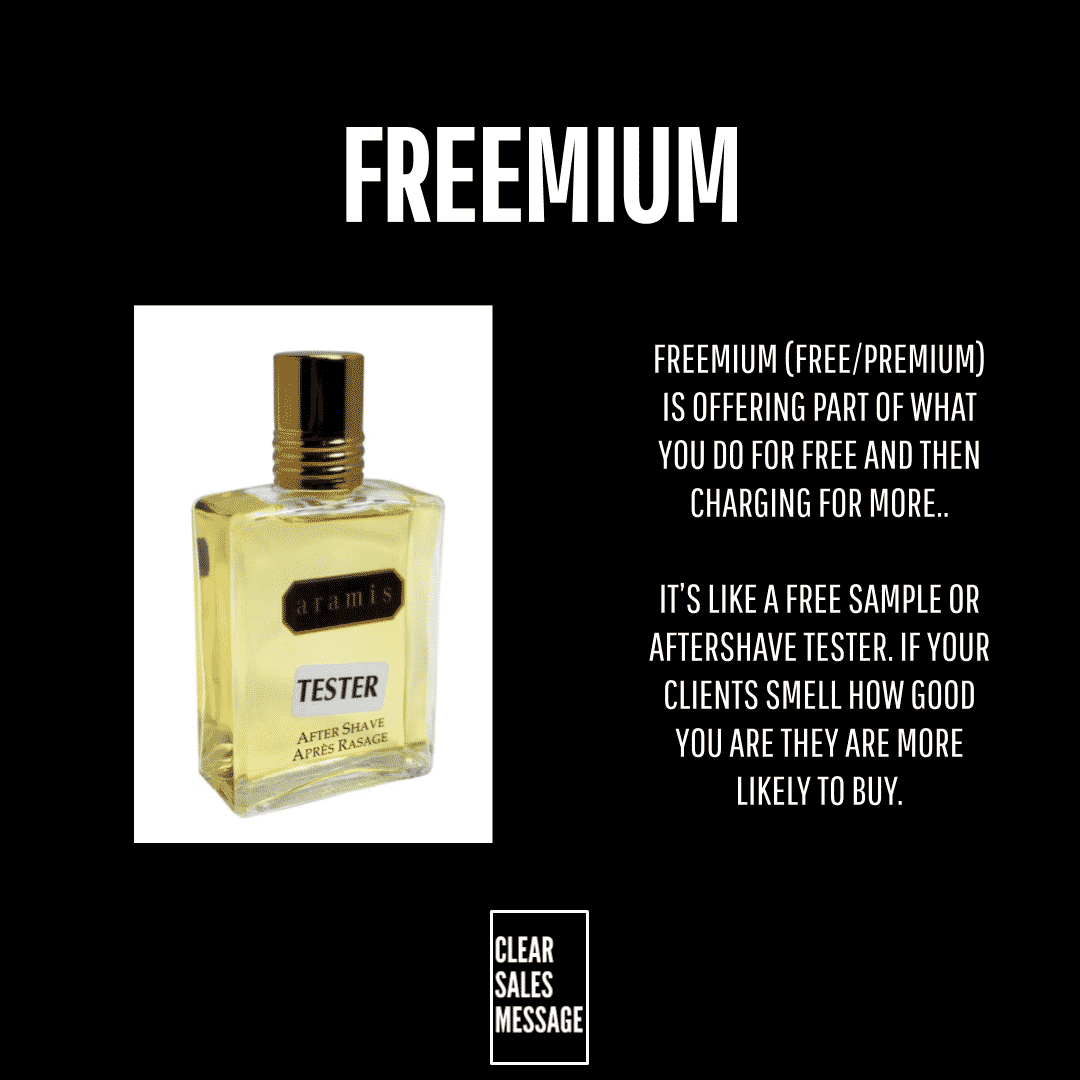 ---
Like this kind of stuff? Want more?

84 ways to reach, engage and convert people to buy using psychology, science and common sense.
In the book we cover:
✅ How people work – 18 factors that affect client behaviour.
✅ Selling Communication Basics – 12 ways to communicate more clearly.
✅ How to get attention – 18 ways to stand out and be noticed.
✅ How to engage – 27 ways to engage potential buyers.
✅ How to convert – 10 ways to convert prospects to buyers.
Everything in the book works and is backed by psychology, science, common sense and my own testing.