Understand Your Buyer > How To Lose The Sale > No Homework Fail
What is it?
If you've ever had someone message you offering to sell you the very same thing that you sell, then you know all about this one…
When people don't do their homework, not only do they waste their time in contacting the wrong people, it's just plain embarrassing too.
Why does it work?
It works to annoy people and push them away because you are making it very clear that you DO NOT CARE about the buyer – you are cutting/pasting and casting a wide net.  The reality is, your buyers want to feel cared for, special and important. The moment they suspect any of these elements are missing, it sets alarm bells ringing.
The quickest way to push people away from buying and damage your reputation is to make it clear that you are taking a volume approach to selling, rather than a genuine, care focussed approach.
How can you use it?
If you want to push away buyers and waste your time, then don't bother to look into the people and companies you are outreaching – what a waste of time! Spend that time you save on more cutting and pasting and for bonus points, showering your potential buyer with fake compliments to win their favour.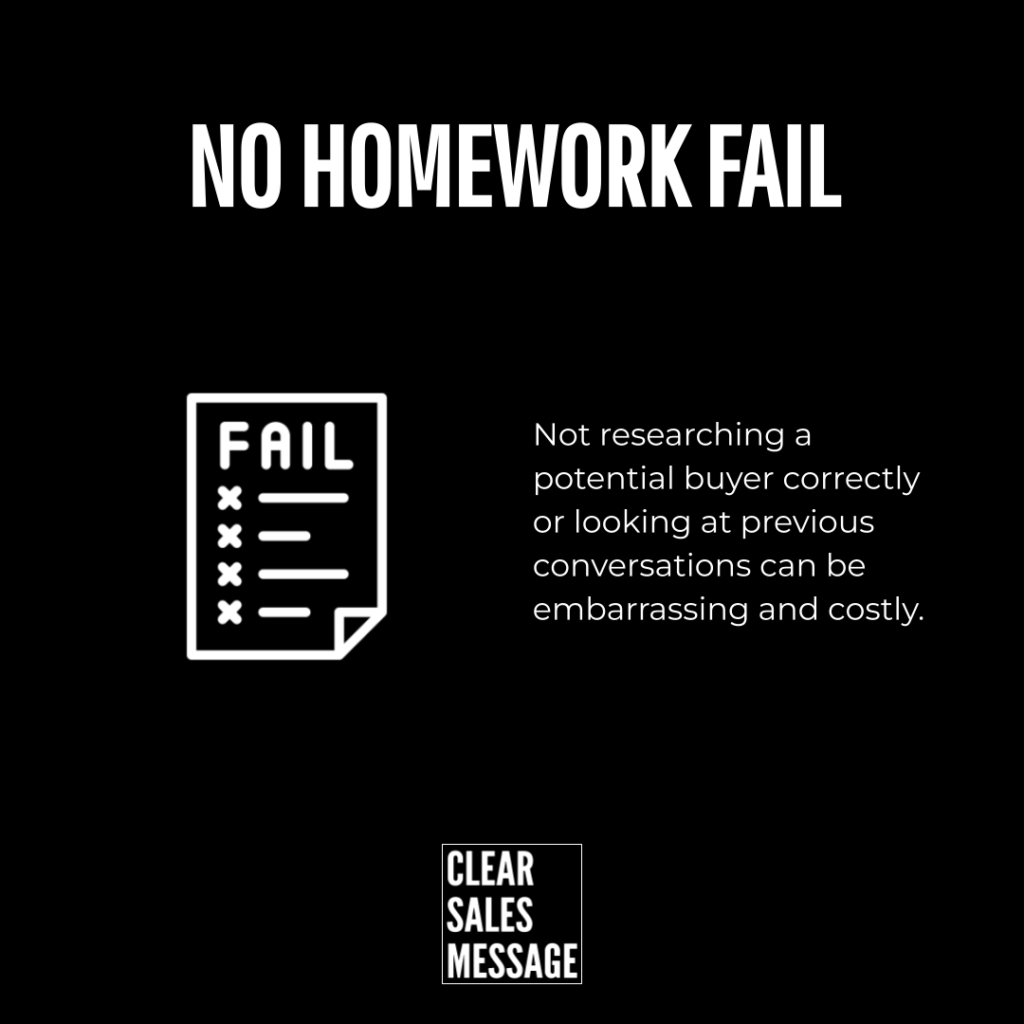 ---
Like this kind of stuff? Want more?
Then Practical Sales Training™ is for you…

Action focussed, affordable sales training
for entrepreneurs and small business owners.
Brought to you by James Newell