Understand Your Buyer > How To Engage > The Heritage Effect
What is it?
The Heritage Effect is about using the history and origins of your offering to your advantage.
Why does it work?
Businesses with a long history are perceived as more stable and reliable which can be a great selling point and differentiator (The Established Effect). The Heritage Effect looks not only at your history, but what that means for your buyers.Have you been developing and refining what you do for many years? did you invent something in your space or define your industry? Whilst you don't need to be the first or best, a compelling story surrounding the company or offering can help to engage potential buyers.
How can you use it?
Depending on your business and your offering, is there anything in your heritage and history that would be of interest to potential buyers? Did you create, refine or invent something new? Did you pioneer a new way of working in your industry? What have you achieved in the past that would have an impact on the buying decisions of your present clients?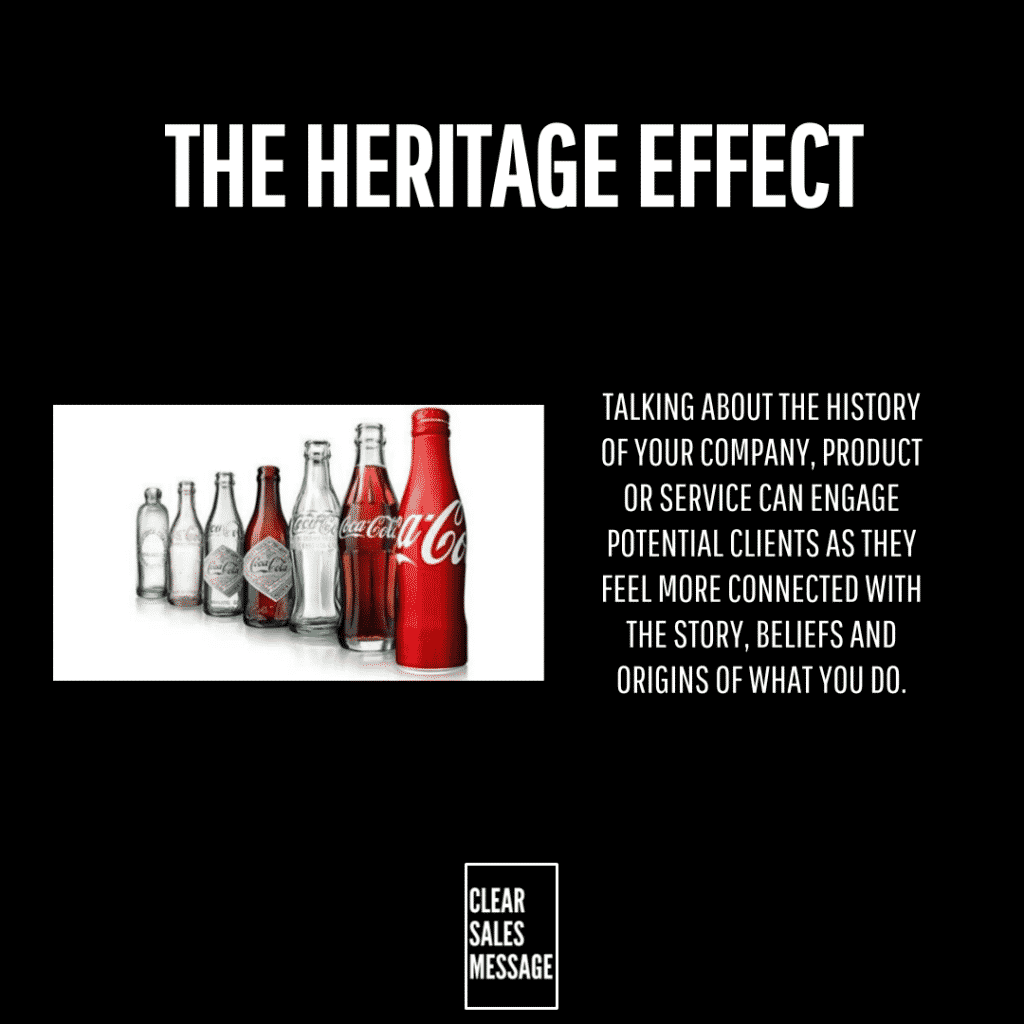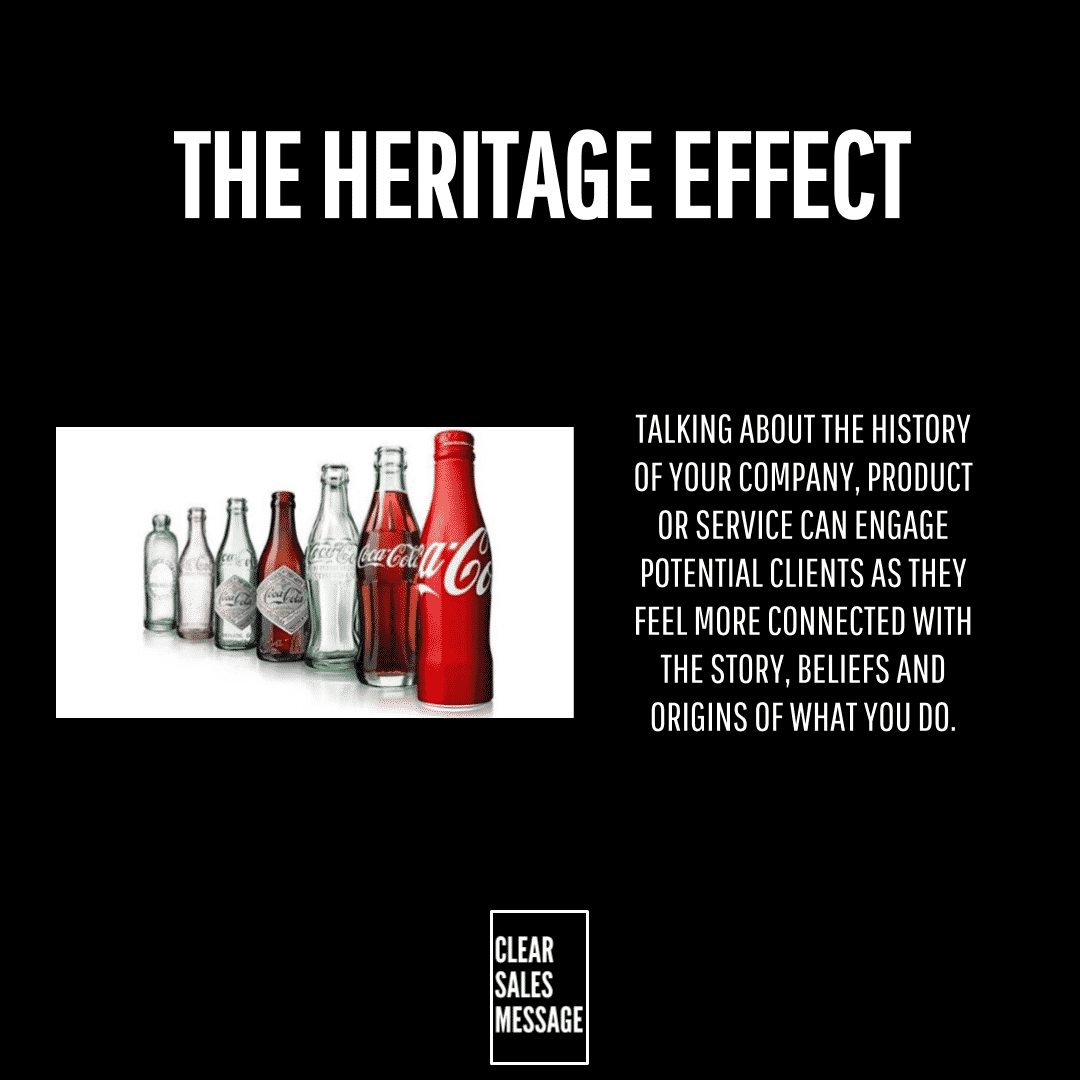 ---
Like this kind of stuff? Want more?

84 ways to reach, engage and convert people to buy using psychology, science and common sense.
In the book we cover:
✅ How people work – 18 factors that affect client behaviour.
✅ Selling Communication Basics – 12 ways to communicate more clearly.
✅ How to get attention – 18 ways to stand out and be noticed.
✅ How to engage – 27 ways to engage potential buyers.
✅ How to convert – 10 ways to convert prospects to buyers.
Everything in the book works and is backed by psychology, science, common sense and my own testing.