Understand Your Buyer > How To Convert > Strategic Partnerships
What is it?
Strategic partnerships are all about working with complimentary businesses, products and services to facilitate cross referral and exposure to a relevant audience.
Why does it work?
It works because, if it's done well, it provides additional exposure that is often at the right moment or trigger to be of interest. My dishwasher inspired my to write this post as it has a "we recommend Finish" label on the inside of the door, so EVERY time it's loaded we see the Finish logo. Finish have obviously paid for this placement and partnership which gives them timely advertising to their exact target market multiple times a day. Clever stuff!
How can you use it?
Depending on your offering, and this probably does work better for physical products, think about the complimentary business, products and services that your clients may need and then see if you can generate a paid partnership with that brand in return for the additional exposure.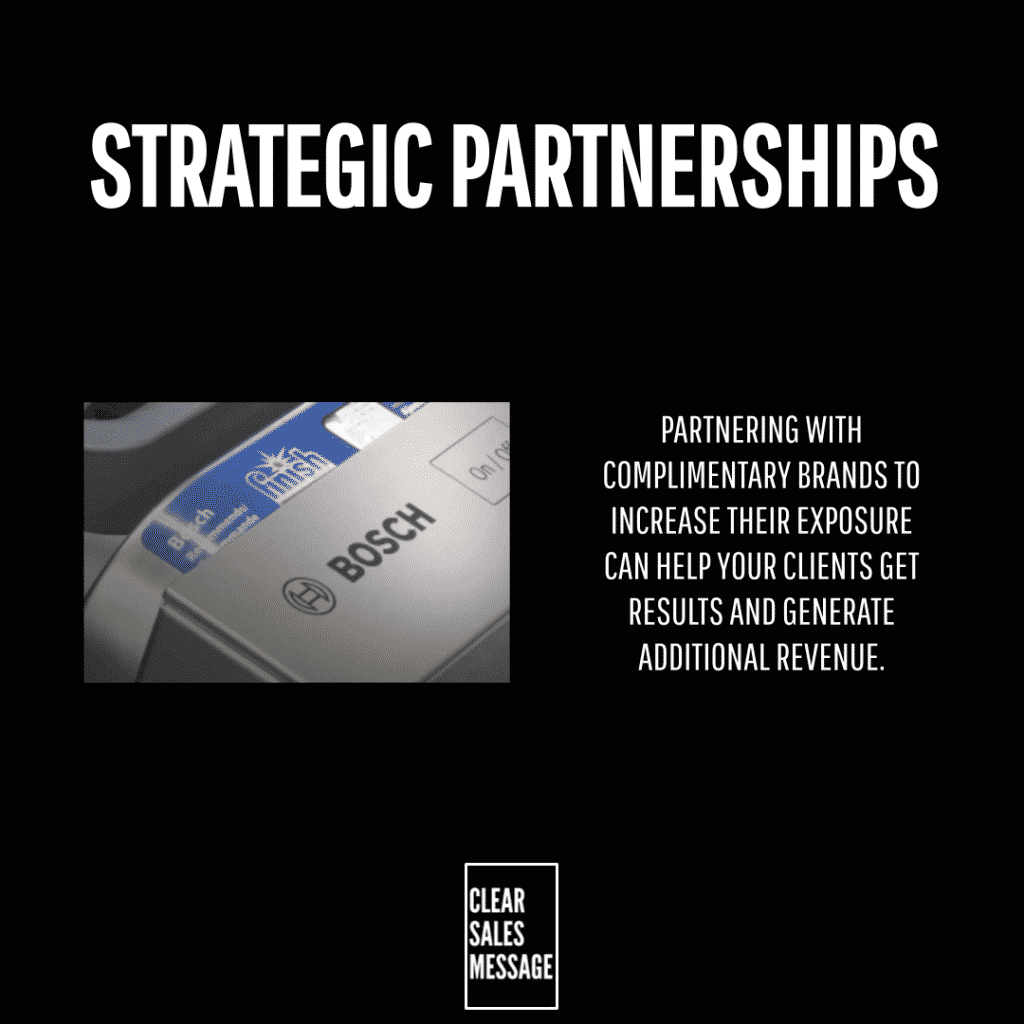 ---
Like this kind of stuff? Want more?
Then Practical Sales Training™ is for you…

Action focussed, affordable sales training
for entrepreneurs and small business owners.
Brought to you by James Newell