Understand Your Buyer > How To Get Attention > The Mystery Effect
What is it?
Providing a random choice of your offering that is unknown to the purchaser until after they have bought.
Why does it work?
It works because some buyers actively prefer things to be recommended to them or chosen for them, whilst others enjoy the fun element of surprise and the unknown.
How can you use it?
This is very much not relevant to all businesses and offerings, but can work well. If you have a large offering of physical goods, or a collectable offering, then you can encourage buyers and repeat purchases by harnessing fun and mystery.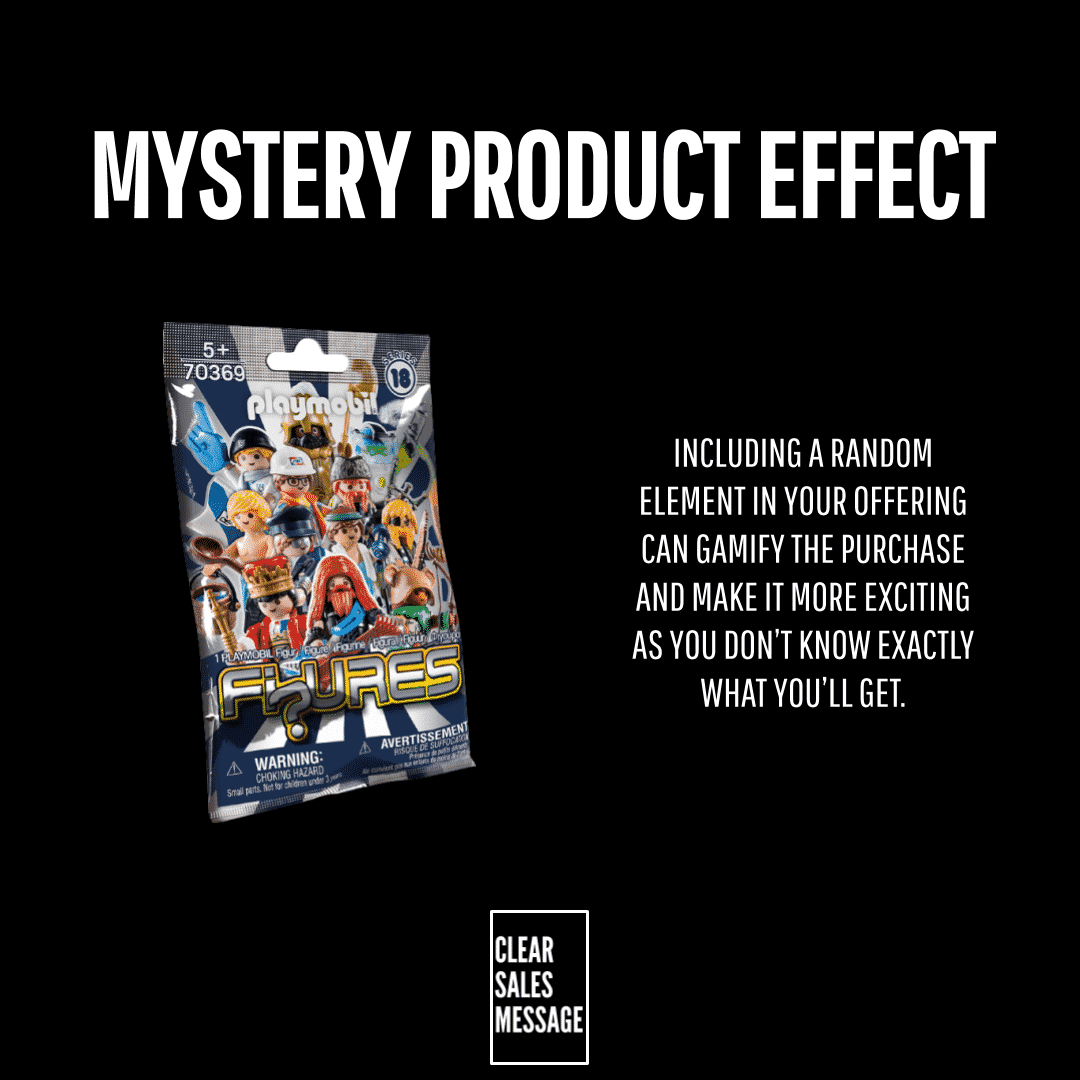 ---
Like this kind of stuff? Want more?

84 ways to reach, engage and convert people to buy using psychology, science and common sense.
In the book we cover:
✅ How people work – 18 factors that affect client behaviour.
✅ Selling Communication Basics – 12 ways to communicate more clearly.
✅ How to get attention – 18 ways to stand out and be noticed.
✅ How to engage – 27 ways to engage potential buyers.
✅ How to convert – 10 ways to convert prospects to buyers.
Everything in the book works and is backed by psychology, science, common sense and my own testing.