Understand Your Buyer> How To Convert > The One Click Effect
What is it?
Making it possible to make a purchase with a single (or as few as possible) mouse clicks.
Why does it work?
It works because of the path of least resistance. When you remove the complexity and barriers to purchase, you appeal to our natural human tendency to achieve the desired outcome whilst expending as little energy as possible.
How can you use it?
Whilst achieving a one-click purchase might be too high a bar to achieve, how can you eliminate the number of clicks or number of pages necessary to take someone from browser to buyer?
See also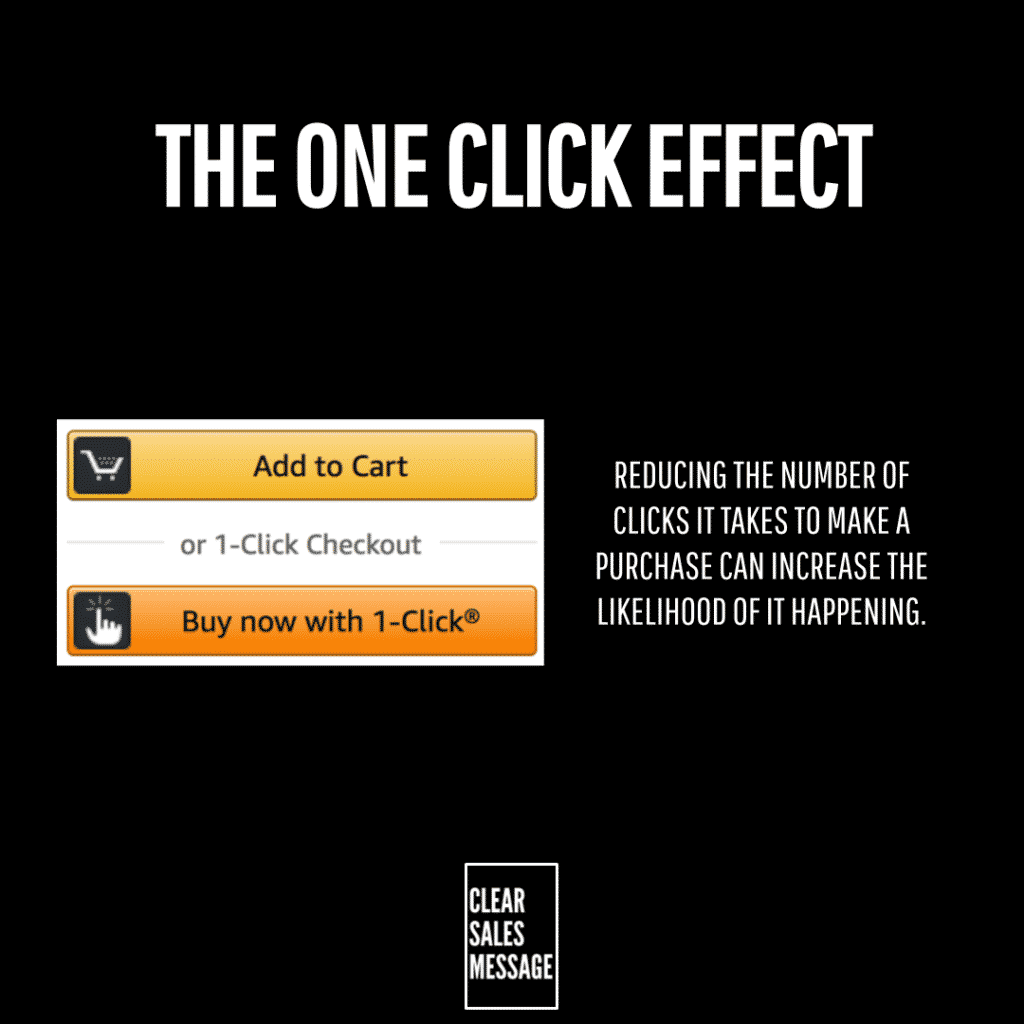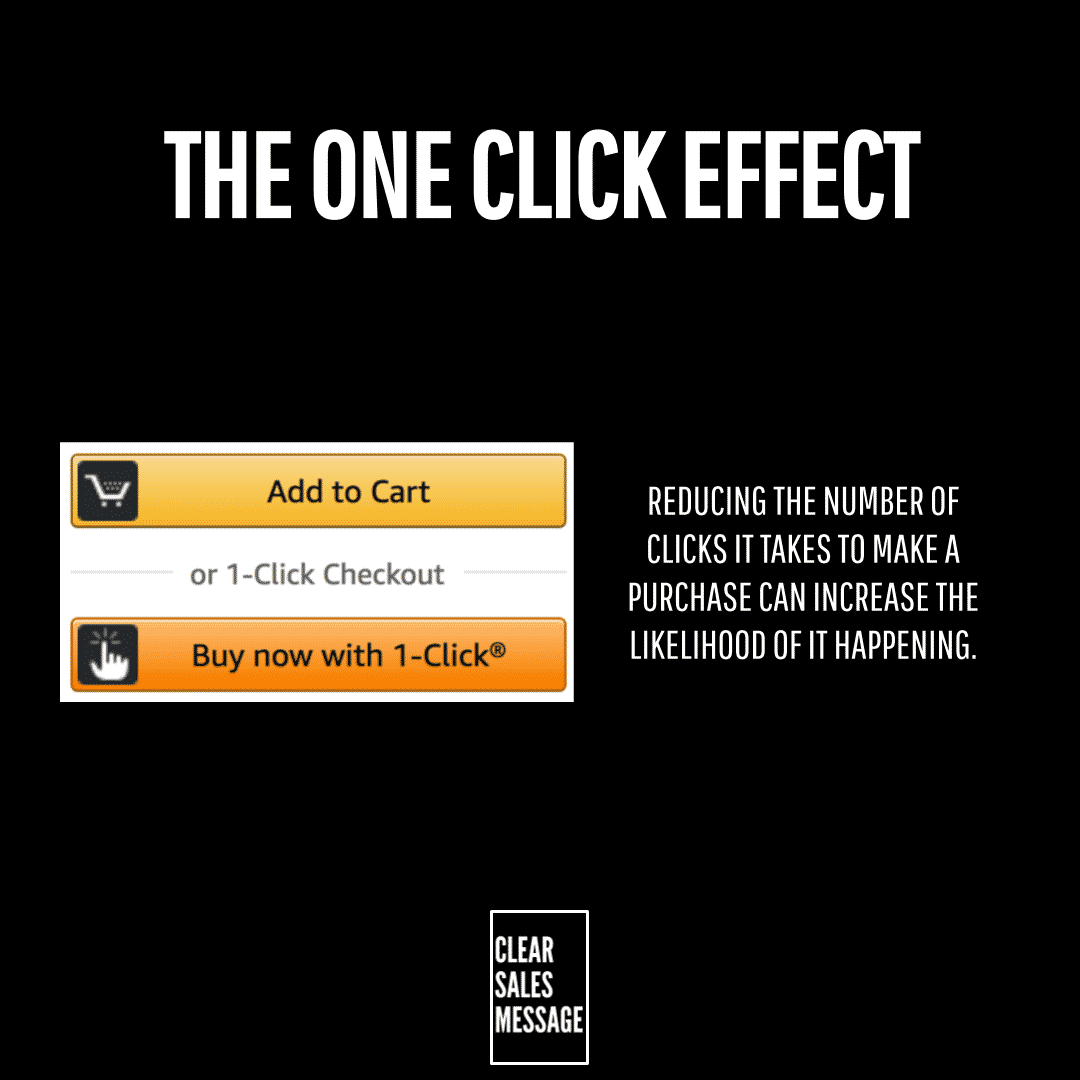 ---
Like this kind of stuff? Want more?
Then Practical Sales Training™ is for you…

Action focussed, affordable sales training
for entrepreneurs and small business owners.
Brought to you by James Newell