Understand Your Buyer > How People Work > WYSIWYG
What is it?
WYSIWYG looks at the the fact that we can only process the information we are presented with.
Why does it work?
If you fail to educate your clients about products and services you offer or if you fail to provide them with enough information to make a decision, they may not make a decision as they simply can't. If you don't tell them, they won't know.
How can you use it?
Are you presenting all of the information you need to, to be able to handle your clients questions and enquiries? Could you share more information, FAQ or proof of success stories to allow your clients to make a more informed decision?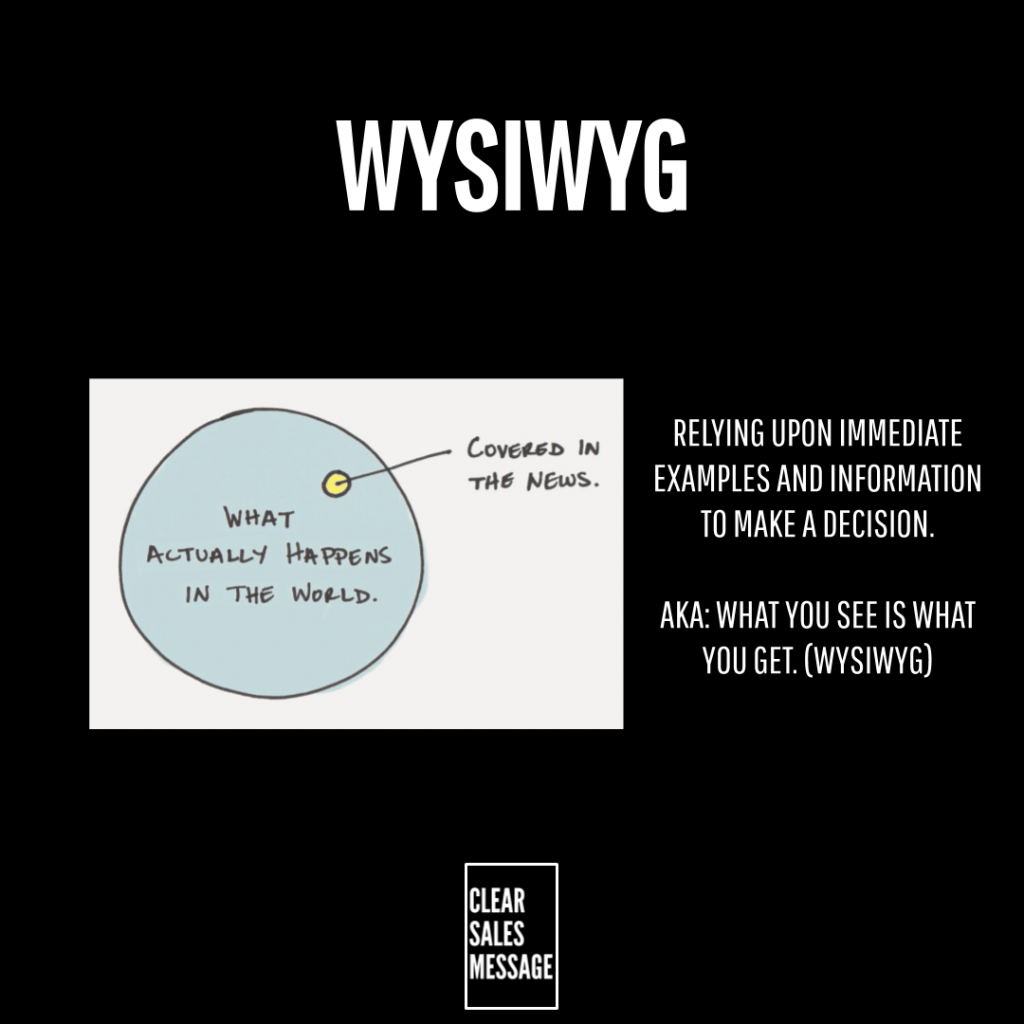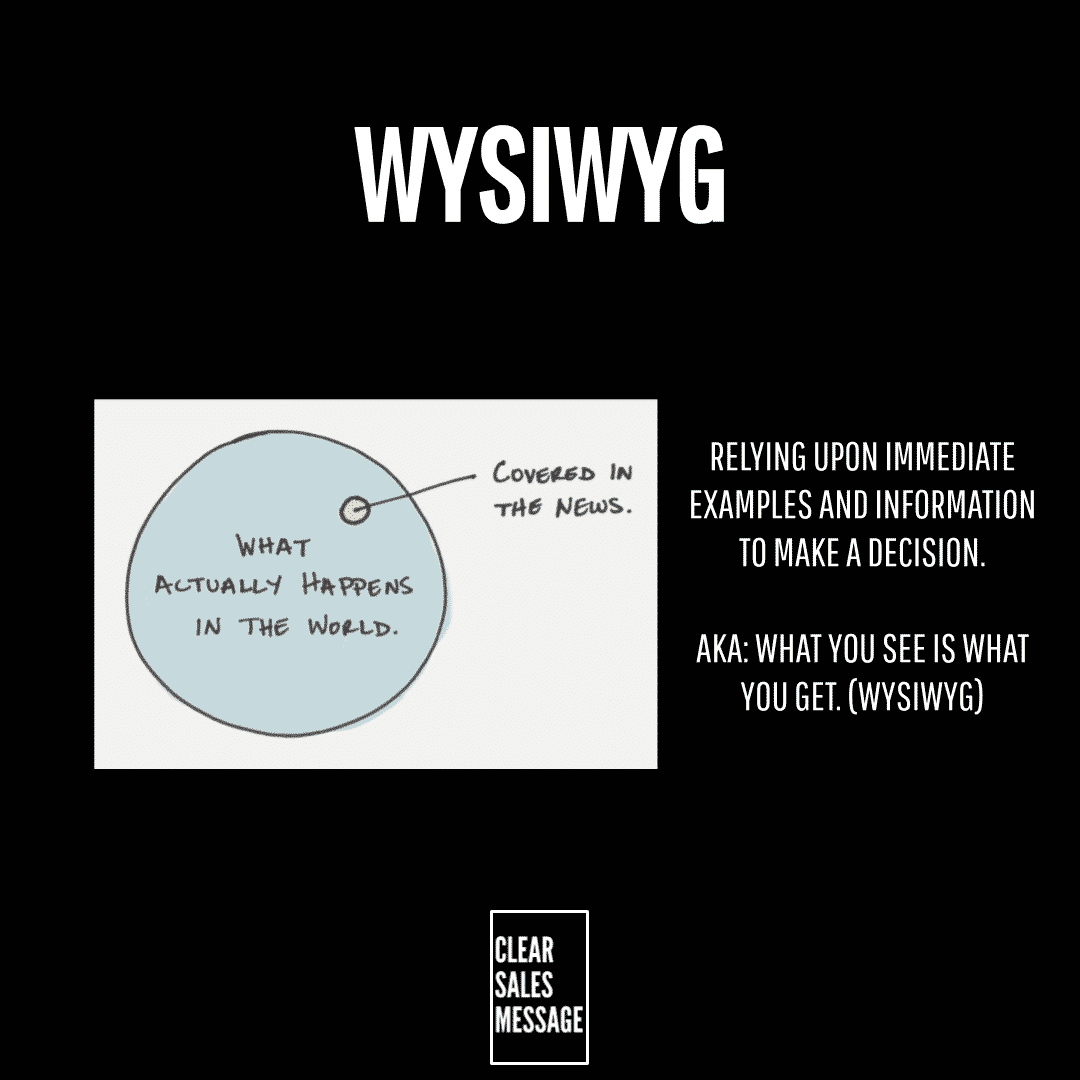 ---
Like this kind of stuff? Want more?

84 ways to reach, engage and convert people to buy using psychology, science and common sense.
In the book we cover:
✅ How people work – 18 factors that affect client behaviour.
✅ Selling Communication Basics – 12 ways to communicate more clearly.
✅ How to get attention – 18 ways to stand out and be noticed.
✅ How to engage – 27 ways to engage potential buyers.
✅ How to convert – 10 ways to convert prospects to buyers.
Everything in the book works and is backed by psychology, science, common sense and my own testing.