Understand Your Buyer > How To Engage > Suggested Serving
What is it?
The Suggested Serving is all about guiding your clients as to how much of your product/service they should use and even how they should use it.
Why does it work?
It works because some of your buyers will use too little and others too much. By being very clear about what the appropriate "serving" looks like, you ensure your buyers get the optimum experience.
How can you use it?
Depending on your offering, consider what the suggested serving should be. Think about quantities, but also conditions – some drinks are best served chilled and some plants are better indoors. In a perfect world, what is the best way to experience your offering?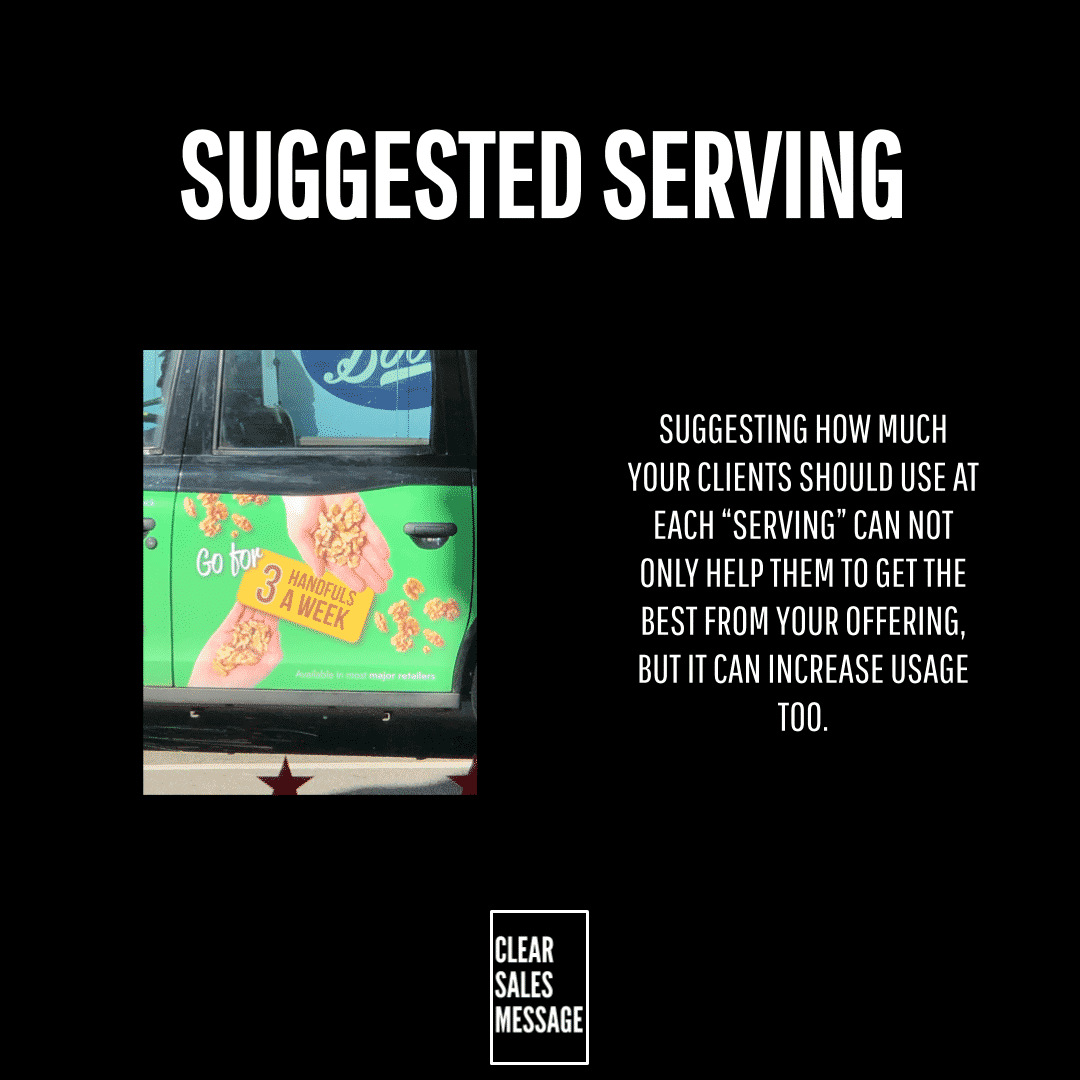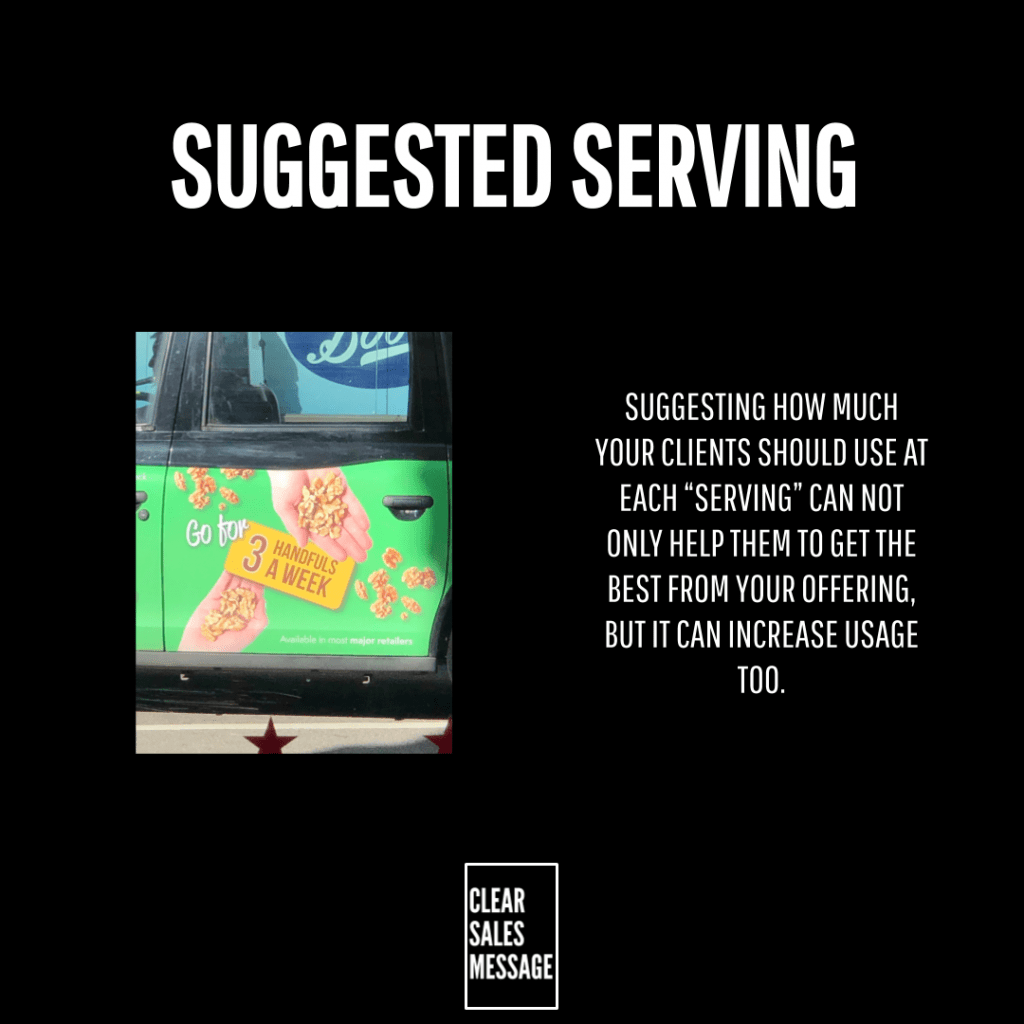 ---
Like this kind of stuff? Want more?

Understand Your Buyer:
100+ ways to reach, engage and convert people to buy using psychology, science and common sense.
In the book we cover:
✅ How people work – 18 factors that affect client behaviour.
✅ Selling Communication Basics – 12 ways to communicate more clearly.
✅ How to get attention – 18 ways to stand out and be noticed.
✅ How to engage – 27 ways to engage potential buyers.
✅ How to convert – 10 ways to convert prospects to buyers.
Everything in the book works and is backed by psychology, science, common sense and my own testing.