Understand Your Buyer > How To Seize Attention > The As Seen On Effect
What is it?
Whilst your offering may not have been seen on TV, you may have appeared in newspapers, magazines, trade shows and other places. If where you have appeared is worthy of note, then point this out to your potential buyer.
Why does it work?
It works because if something is seen on TV or featured in a magazine or anywhere publicly, then it implies a level of interest, quality and safety that comes from crowd acceptance and crowd awareness of your offering. It's accepted that they only feature things on TV or in the press that are of a certain quality or popularity, so highlighting any appearance you have had will immediately signal those characteristics.
How can you use it?
If you've not already been featured anywhere (at all) or well known, then consider hiring a PR professional or exploring the world of PR to bring some light to your story/offering/product/service.
If you have already been featured, then be sure to include the logos of the publications/places you have been and make it easy for potential buyers to be aware of.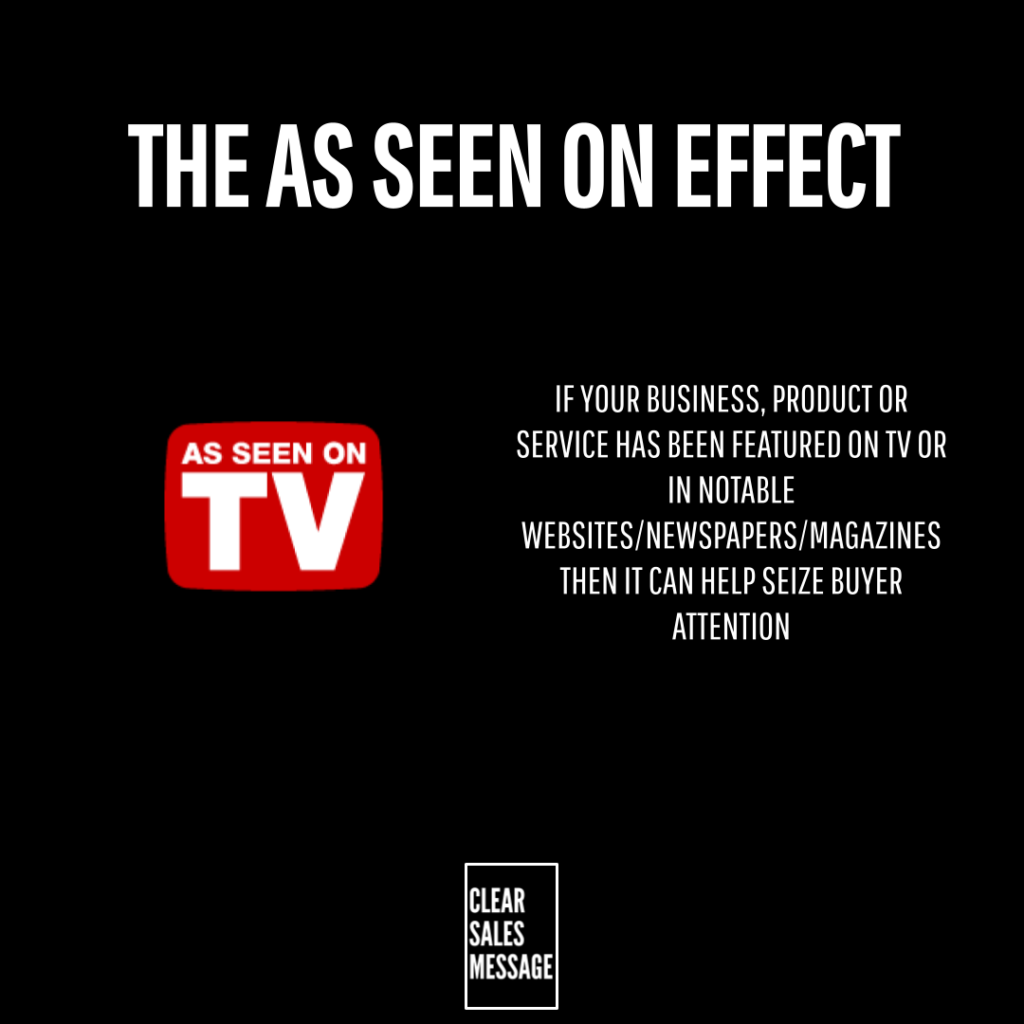 ---
Like this kind of stuff? Want more?

84 ways to reach, engage and convert people to buy using psychology, science and common sense.
In the book we cover:
✅ How people work – 18 factors that affect client behaviour.
✅ Selling Communication Basics – 12 ways to communicate more clearly.
✅ How to get attention – 18 ways to stand out and be noticed.
✅ How to engage – 27 ways to engage potential buyers.
✅ How to convert – 10 ways to convert prospects to buyers.
Everything in the book works and is backed by psychology, science, common sense and my own testing.