Understand Your Buyer > How To Convert > The Customised Effect
What is it?
The Customised Effect is all about allowing your clients to make your offering something that they have created for their needs.
Why does it work?
A variation of The Generation Effect, The Customised Effect works because it allows your buyers to get EXACTLY what they need and what will work for them and their needs.
How can you use it?
Depending on your offering, how could you allow your clients to customise to meet their needs? Some of the variables to consider include:
The physical appearance – Which colours/designs would your buyer prefer?
The timings – what is the best time for your buyer?
The amount – do some of your buyers need a lot more than others?
Necessity – which parts of your offering might be deemed optional and can be excluded? (See The Parts Effect)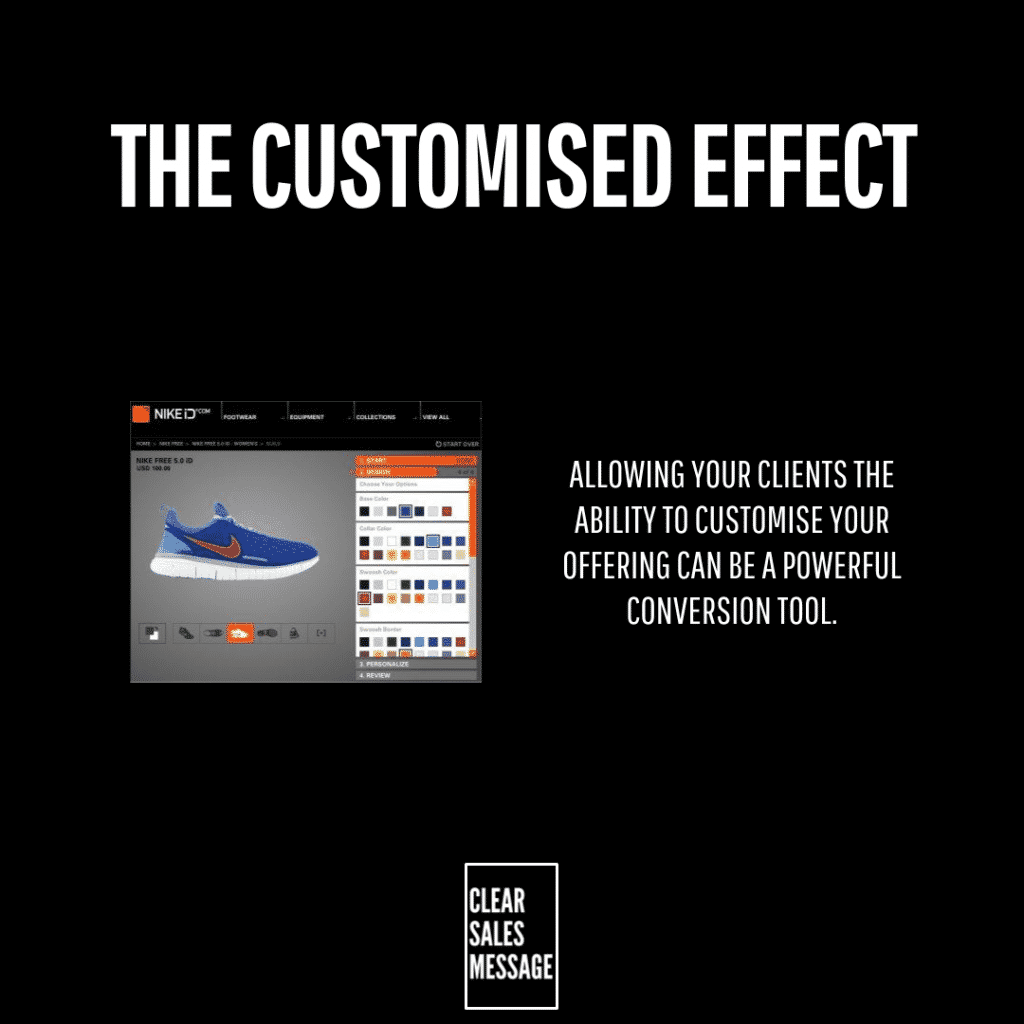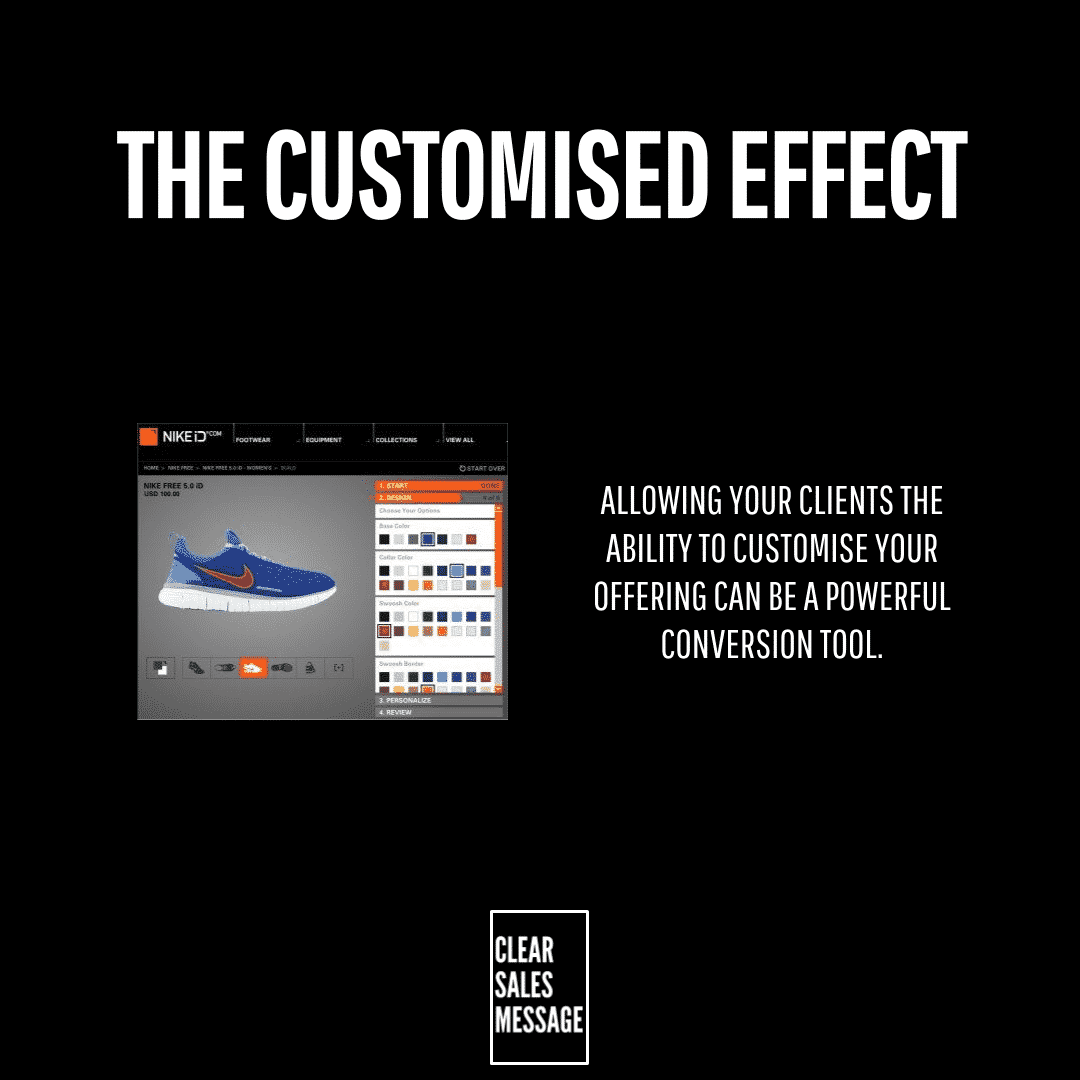 ---
Like this kind of stuff? Want more?
Then Practical Sales Training™ is for you…

Action focussed, affordable sales training
for entrepreneurs and small business owners.
Brought to you by James Newell