Understand Your Buyer > How To Engage > The Product Code Effect
What is it?
If you have a large offering, using codes and short codes can help buyers to navigate your offering with a minimum of fuss.
Why does it work?
A variation of The Path of Least Resistance, product codes are a simple but powerful convenience to make it easier to understand your offering.
How can you use it?
Depending on your offering, if you have a large number of things to offer then choose a 2/4/5 digit system to provide either alphabetical or numerical codes – just like Lego and Playmobil.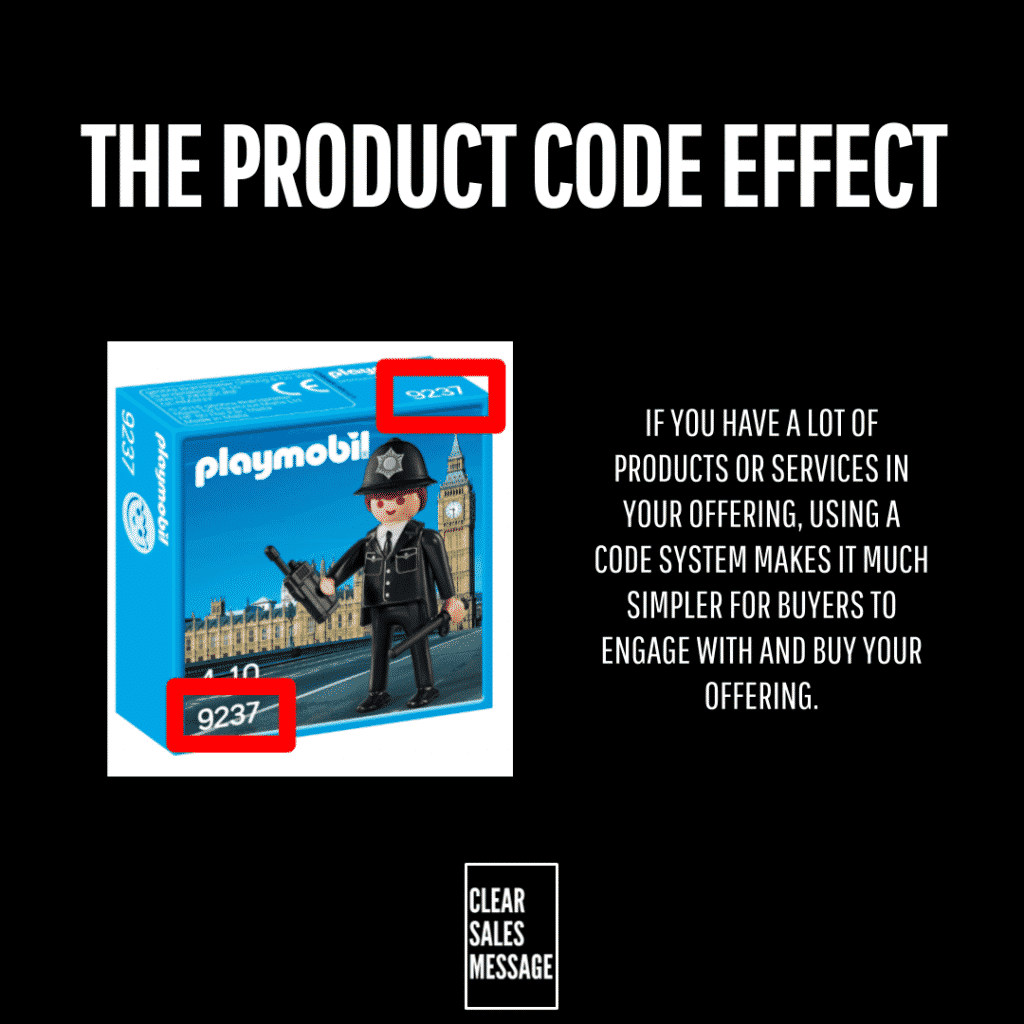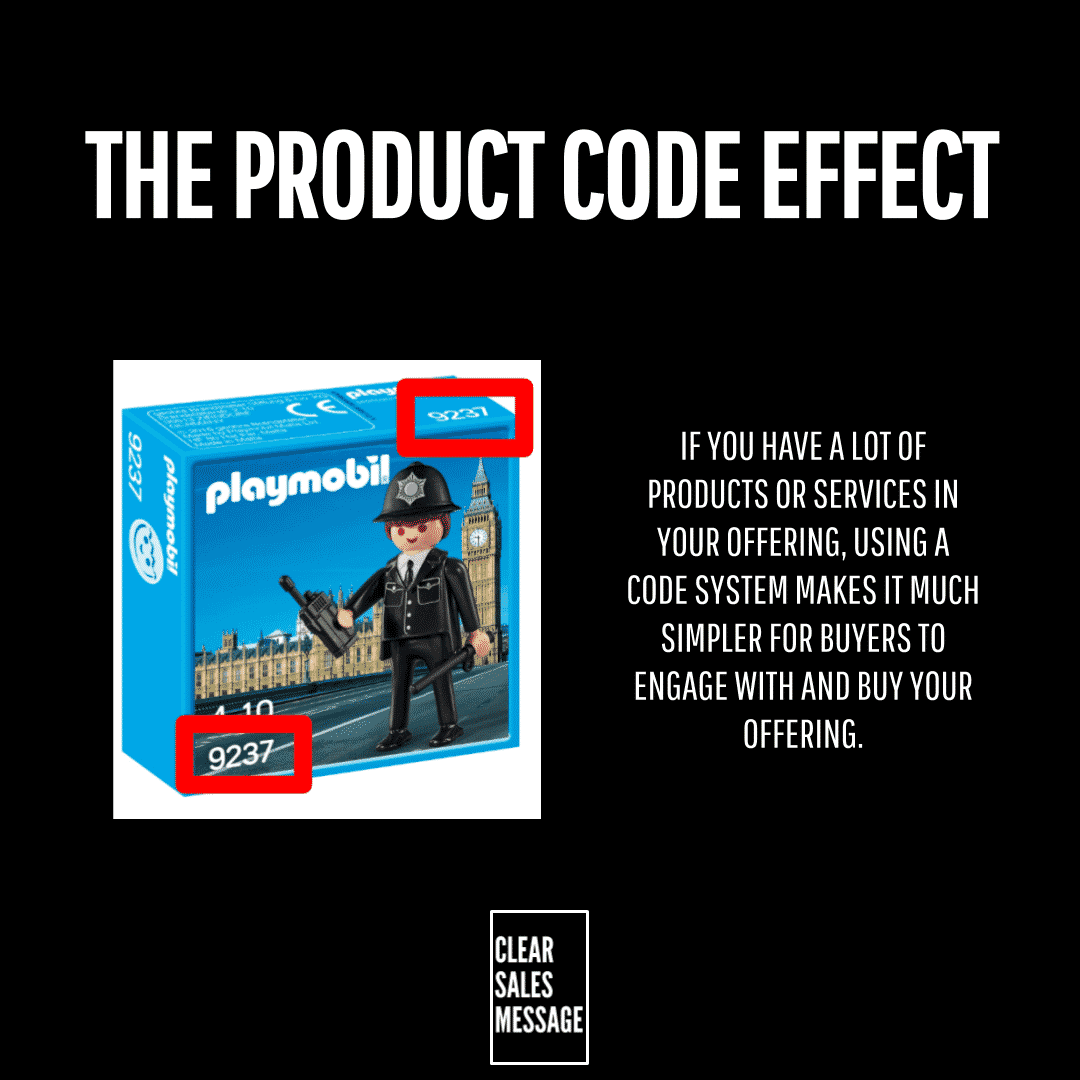 ---
Like this kind of stuff? Want more?

Understand Your Buyer:
100+ ways to reach, engage and convert people to buy using psychology, science and common sense.
In the book we cover:
✅ How people work – 18 factors that affect client behaviour.
✅ Selling Communication Basics – 12 ways to communicate more clearly.
✅ How to get attention – 18 ways to stand out and be noticed.
✅ How to engage – 27 ways to engage potential buyers.
✅ How to convert – 10 ways to convert prospects to buyers.
Everything in the book works and is backed by psychology, science, common sense and my own testing.