Understand Your Buyer > How to Engage  > Location Map / Directions
What is it?
Making your business or premises easier to find by creating a custom location map or set of directions.
Why does it work?
It works because it just makes you easier to deal with and harnesses the path of least resistance. Even if your premises are easy to find, having a map shows you are prepared, you are professional and reassures your buyer as to where they can park and to avoid the common mistakes that people make when trying to find you.
How can you use it?
Quite simply – create it!
Think about the different kinds of transport (bus/train/plane/car), the parking arrangements and the common errors people make when they travel to you and collate these together in a professionally designed and branded custom map. Append that map to your email signature, use on your website and send it out with invoices. It will become and asset for your business and although it seems insignificant, it's better to have it than not.
See also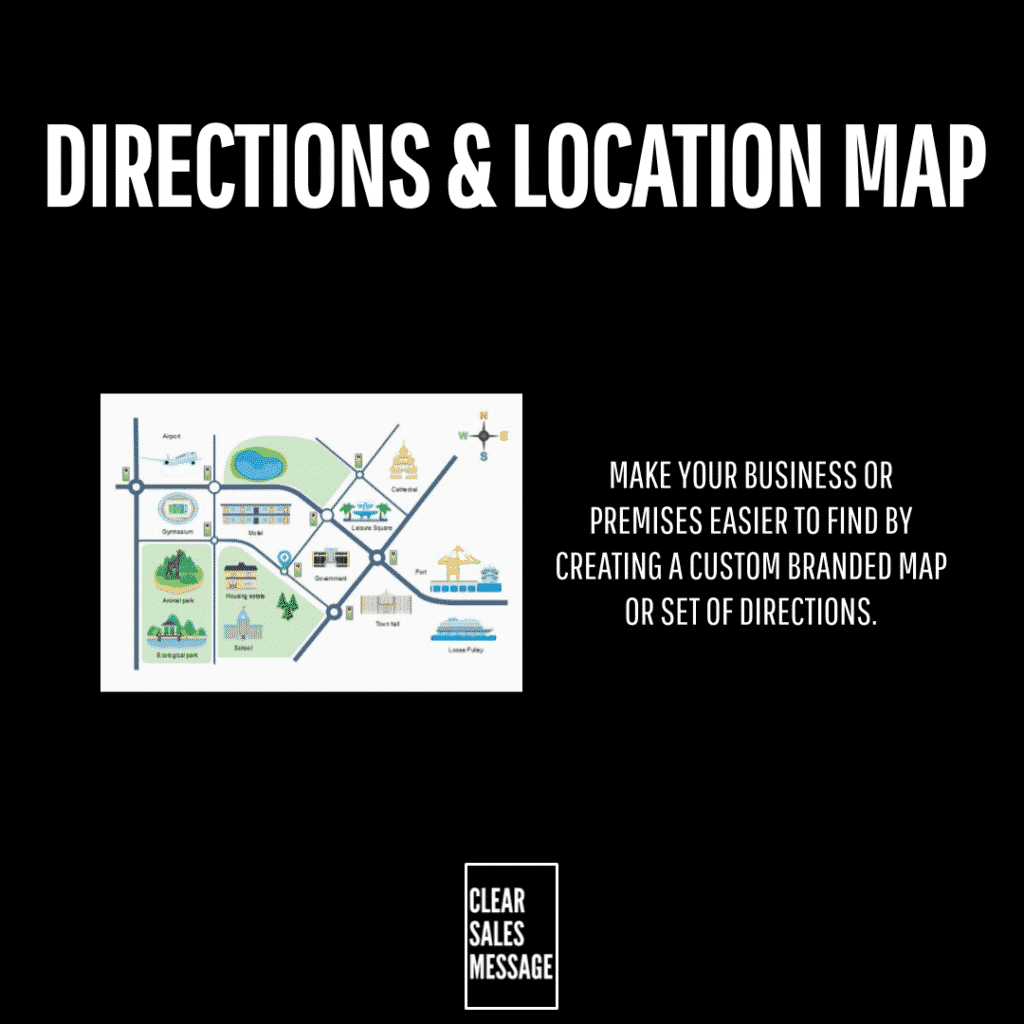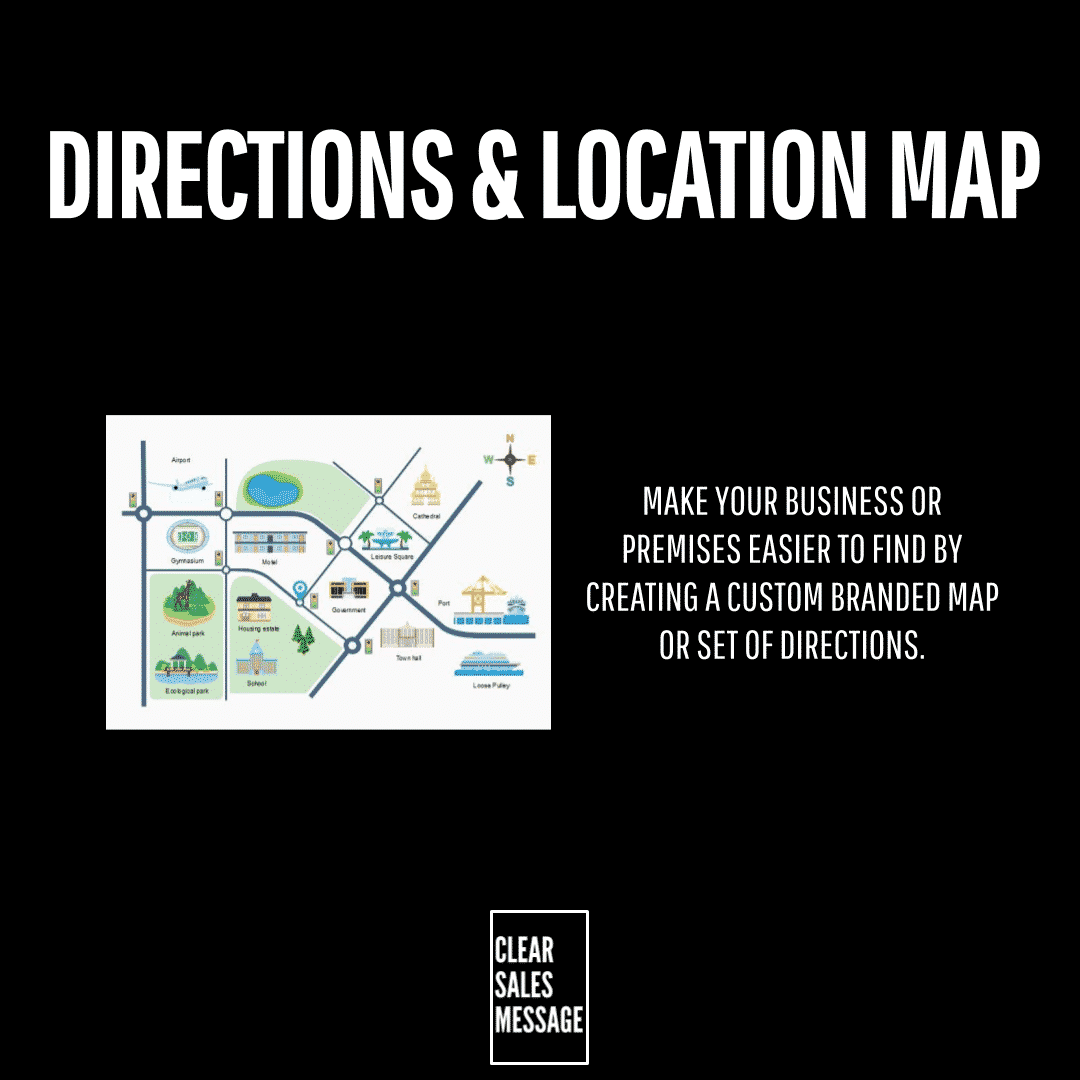 ---
Like this kind of stuff? Want more?
Then Practical Sales Training™ is for you…

Action focussed, affordable sales training
for entrepreneurs and small business owners.
Brought to you by James Newell