Understand Your Buyer > How To Engage > The Free Advice Effect
What is it?
The Free Advice Effect is all about being very clear with potential clients that they can call you for advice.
Why does it work?
It works because many businesses, products and services solve complicated issues or are complicated to understand. By openly offering free advice, your potential buyer feels more confident about you being able to meet their needs and they get access to the information they need quickly without having to rely on potentially incorrect information from the internet.
How can you use it?
Depending on your offering, could you offer free advice on how to navigate your range and choose what's right for your buyer? Could you offer free advice on how to tackle the issues your potential buyer faces? If you can, then make this bold and clear in your communication to reassure buyers they can call for a chat, not a sales pitch.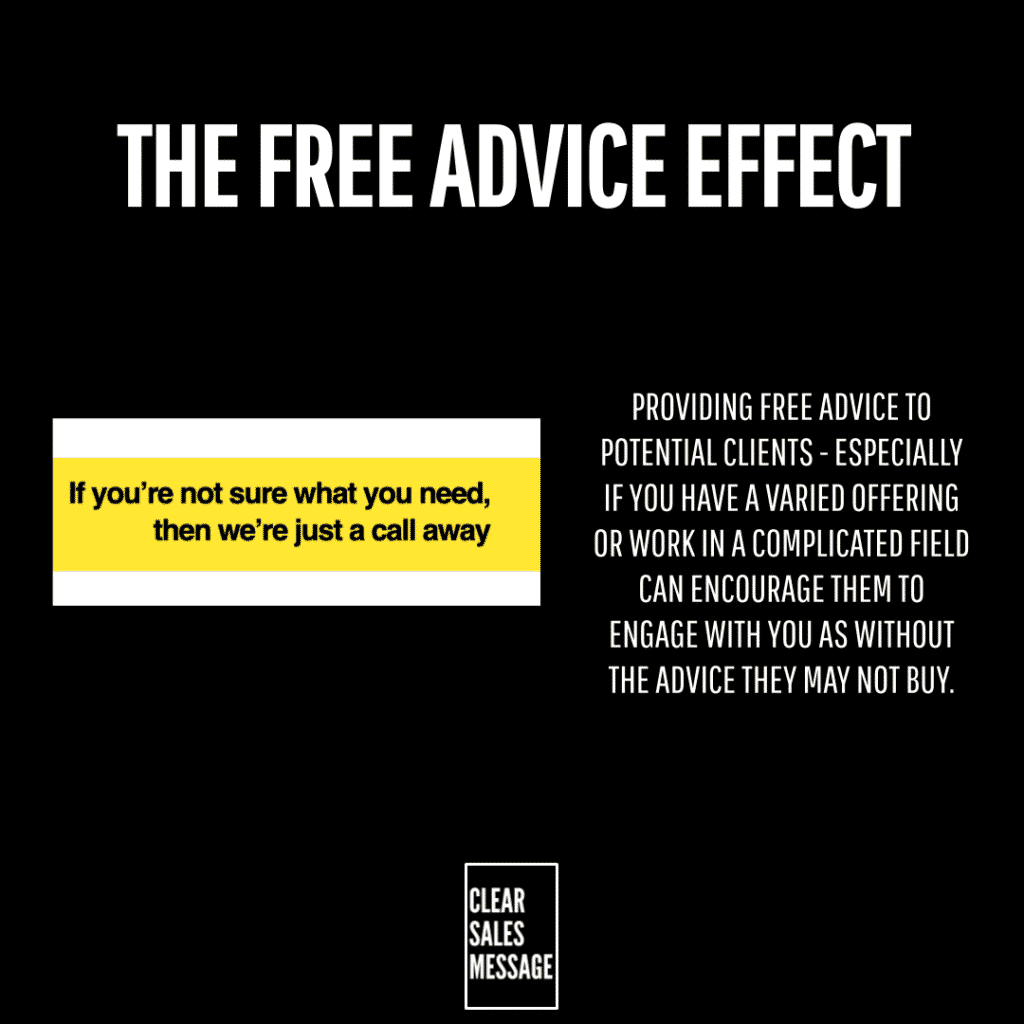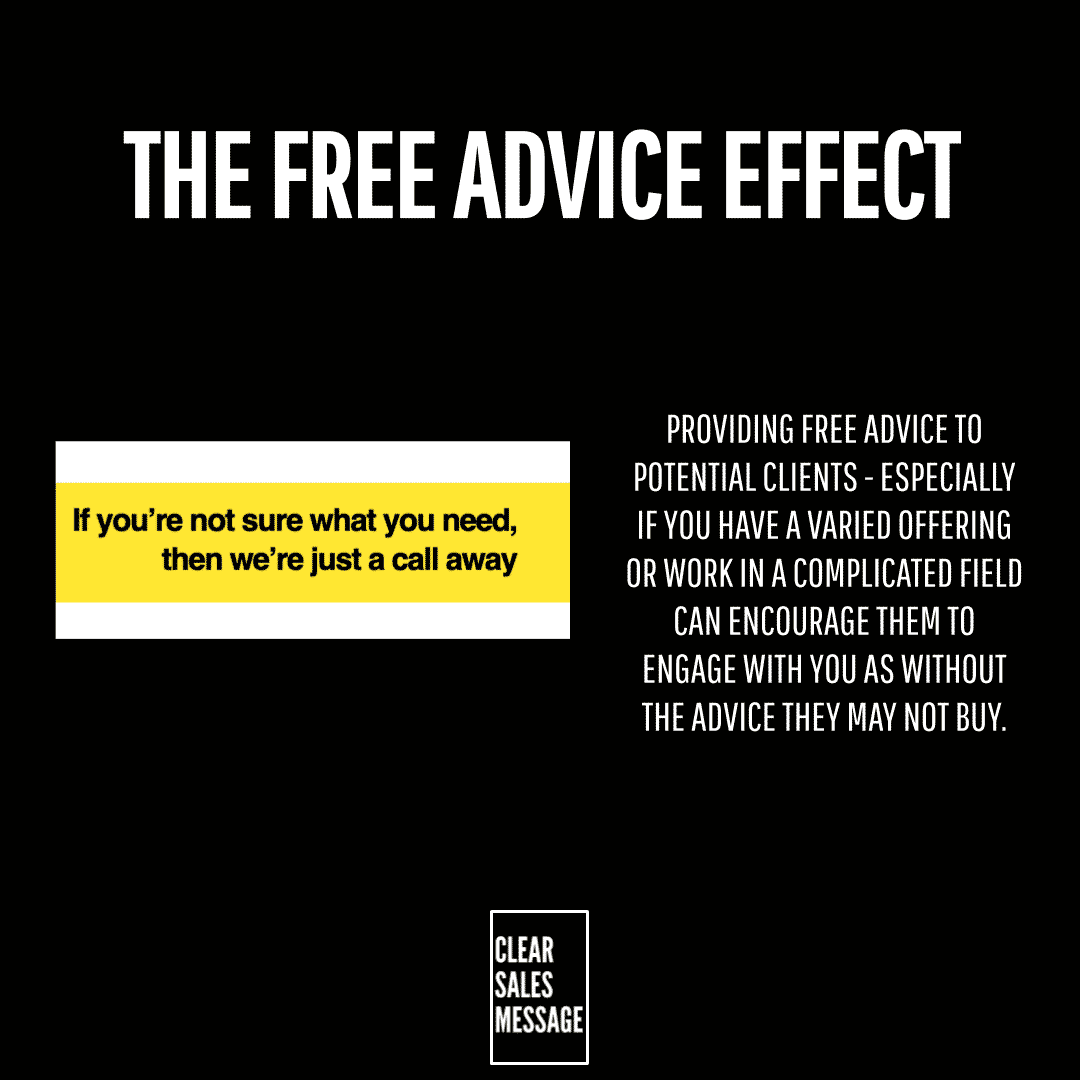 ---
Like this kind of stuff? Want more?
Then Practical Sales Training™ is for you…

Action focussed, affordable sales training
for entrepreneurs and small business owners.
Brought to you by James Newell