Understand Your Buyer > How To Convert > The Combo Deal
What is it?
The Combo Deal is all about giving your buyer the freedom and choice to buy the things they want and not be constrained by a rigid deal.
Why does it work?
It works because it provides freedom of choice. We love to get a deal on something, but sometimes this means we may have to compromise. When we can choose "any 3 for £15" and "create our own" combination deal, we are met with maximum choice and maximum value – a win/win.
How can you use it?
Depending on your business, you may have a number of different products and services you offer. Rather than simply offering a discount or a deal, consider how you could allow your buyers the freedom to "build" their own deal by combining elements of your offering for a discounted rate.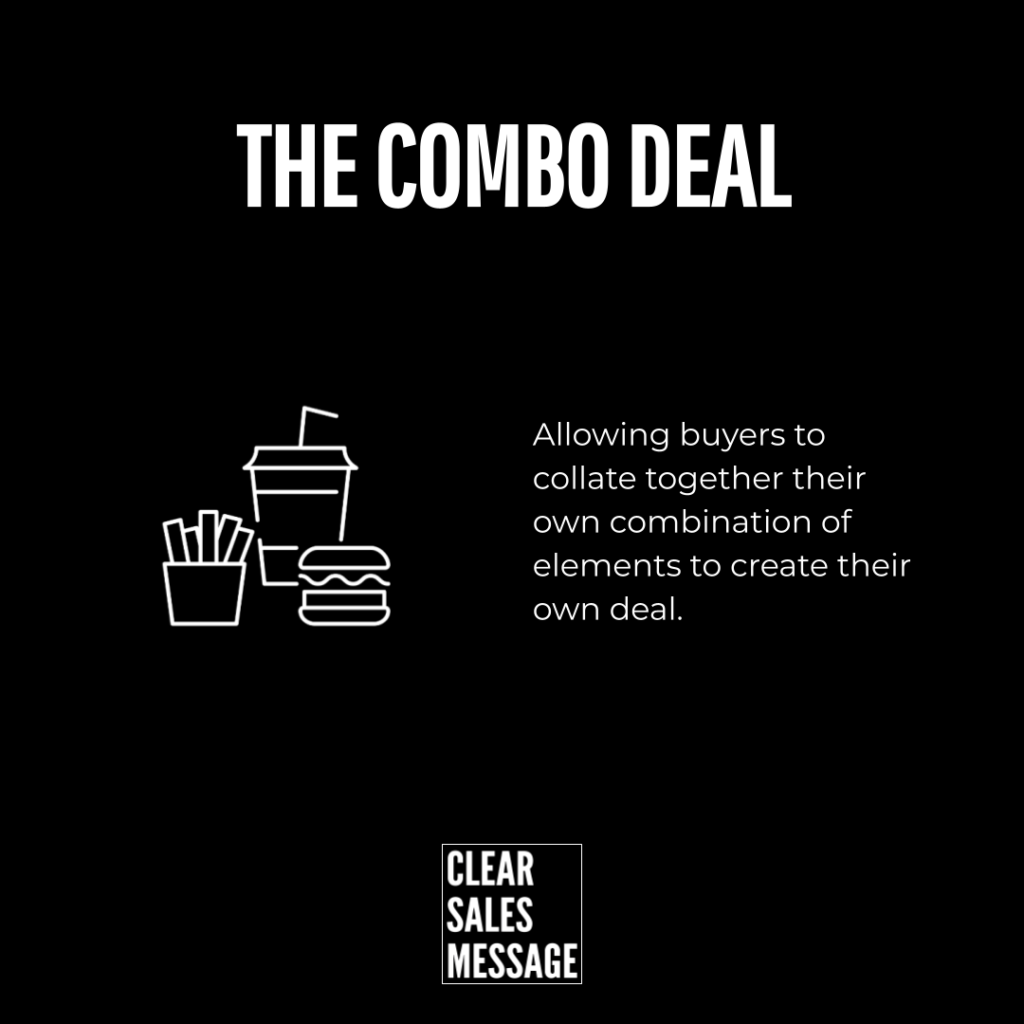 10 alternative ways to discount your offering:
---
Like this kind of stuff? Want more?
Then Practical Sales Training™ is for you…

Action focussed, affordable sales training
for entrepreneurs and small business owners.
Brought to you by James Newell