Understand Your Buyer > How To Get Attention > The Context Effect
What is it?
The Context Effect is when your messaging changes to reflect, interact or engage with its physical surroundings. 
Why does it work?
It works because we notice and appreciate the novelty. By actively referencing the location where the messaging will be read, it's possible to portray empathy, forethought and capture the attention of your potential client for the want of being bizarre.
How can you use it?
Depending on your offering and where your messaging appears, how can you reference the reader's surroundings in a positive and playful way? Could you pass comment on something the reader can see next to or near the messaging? Reference the time of day the product/service is used or the events that precede someone using your product or service?
The more relevant, upbeat playful the better.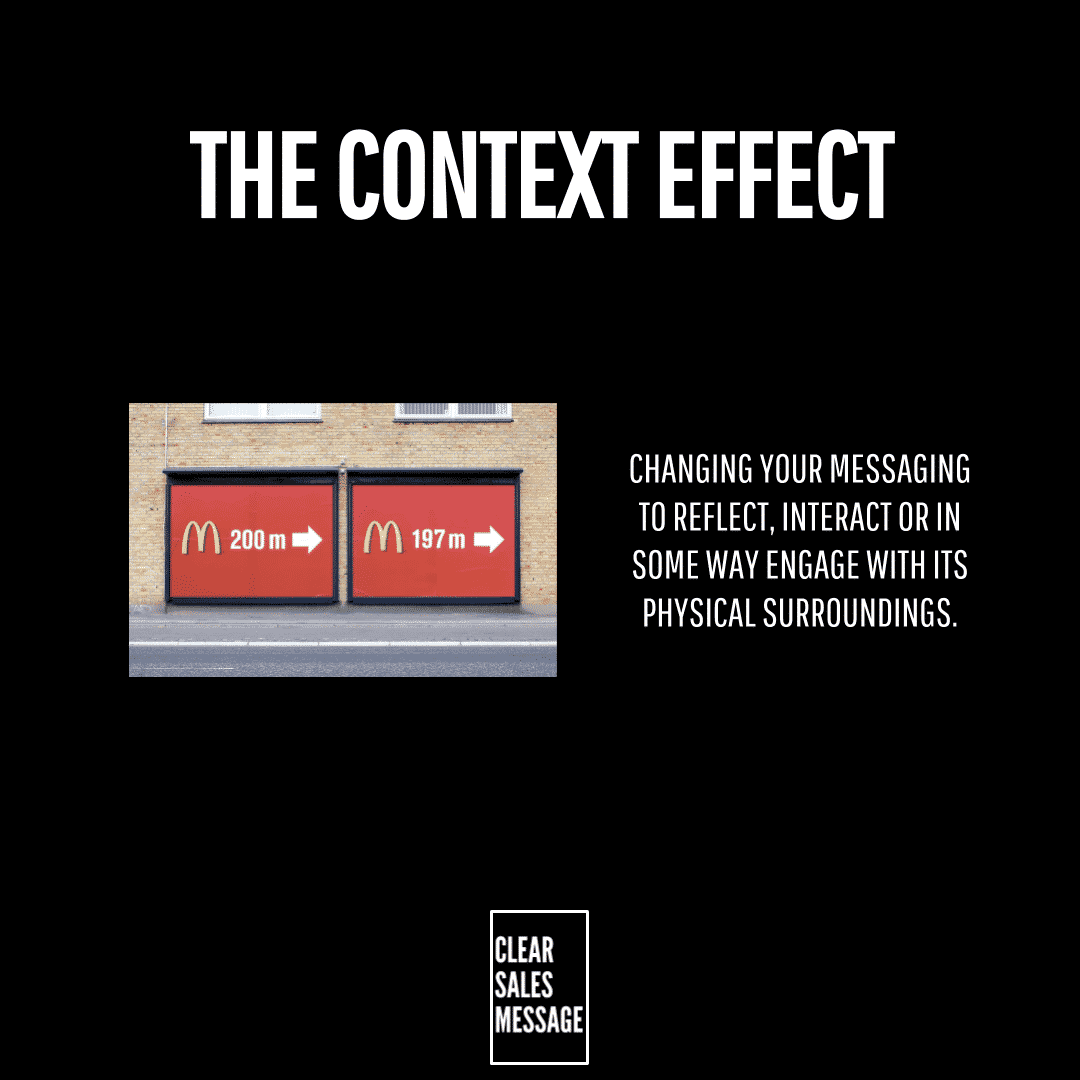 ---
Like this kind of stuff? Want more?

84 ways to reach, engage and convert people to buy using psychology, science and common sense.
In the book we cover:
✅ How people work – 18 factors that affect client behaviour.
✅ Selling Communication Basics – 12 ways to communicate more clearly.
✅ How to get attention – 18 ways to stand out and be noticed.
✅ How to engage – 27 ways to engage potential buyers.
✅ How to convert – 10 ways to convert prospects to buyers.
Everything in the book works and is backed by psychology, science, common sense and my own testing.