Understand Your Buyer > How To Convert > The Pay as You Go Effect
What is it?
The Pay as you Go Effect is all about providing or creating a consumable version of your offering so your client's spend is dictated by their consumption.
Why does it work?
It works because it allows buyers to control their spend. They only pay for what they consume which means as the seller,  you have multiple opportunities to sell repeatedly to the same client. It can also help you to reach those who need only a part of your offering or the bare minimum. A win/win.
How can you use it?
If you don't already have the ability to offer this, how could you make your offering consumable?
Create a limit which will require buyers to buy again to get more. If you have a service based offering, could you limit the number of hours/calls/emails/projects/requests or another variable that your client will naturally consume?
If you can, you can then charge clients for more units of this resource when they need them and thus make additional sales to the same clients.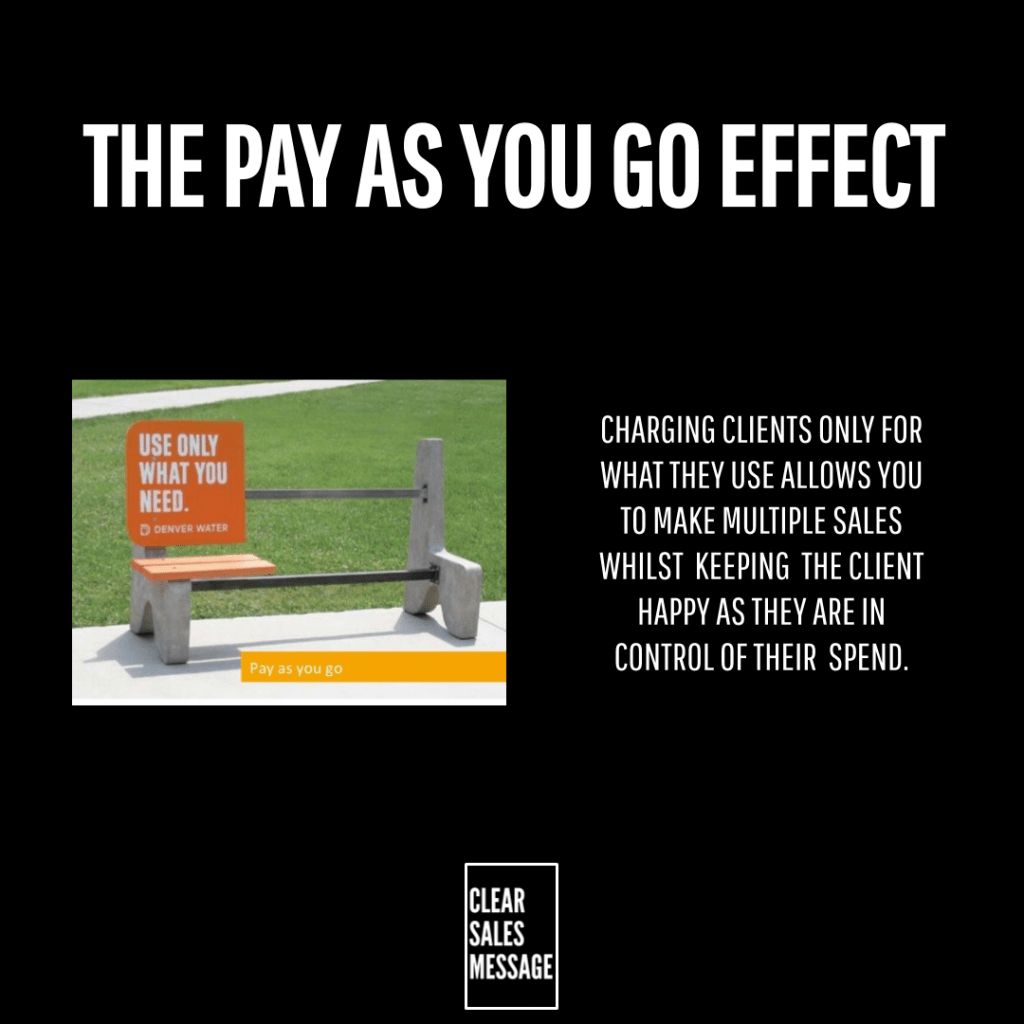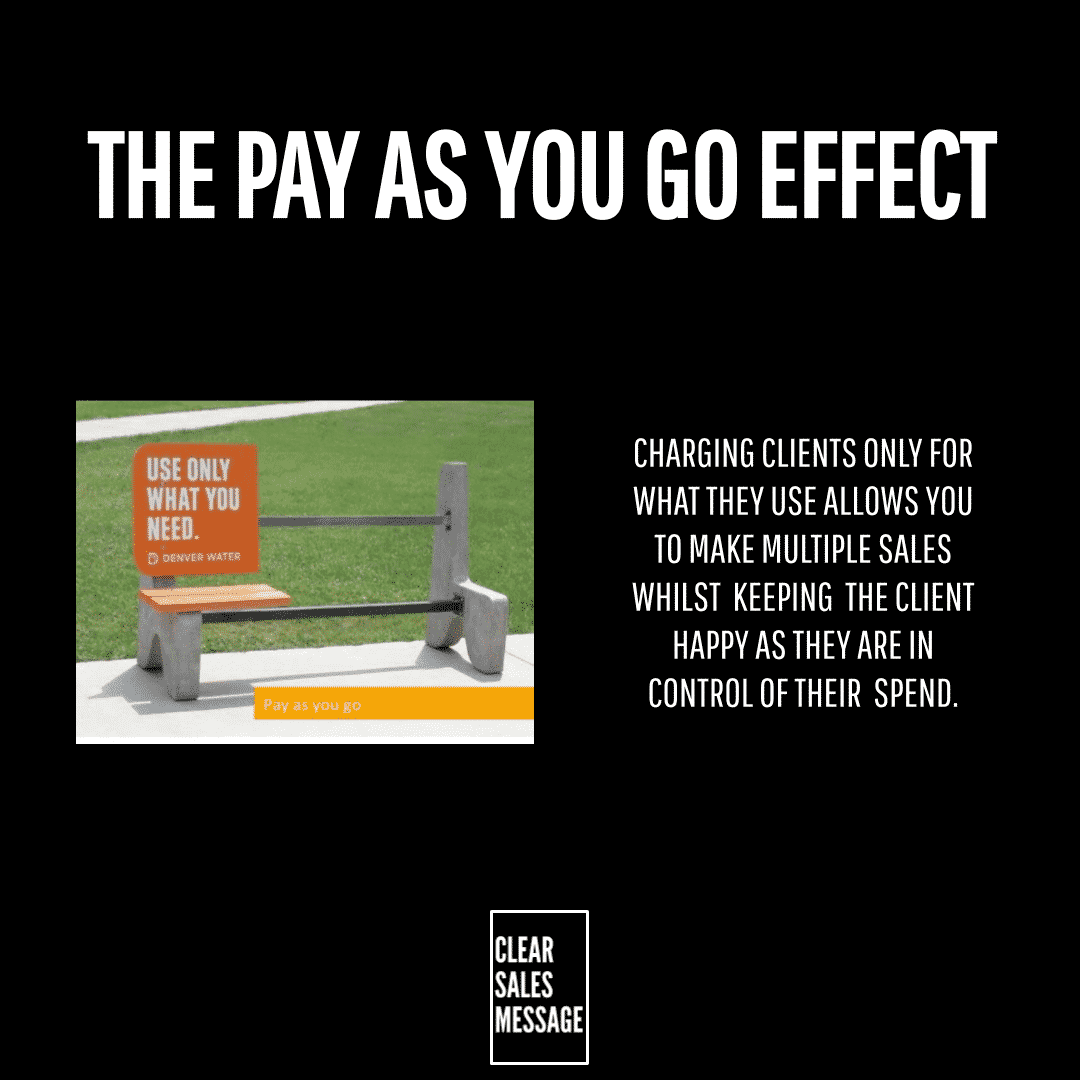 ---
Like this kind of stuff? Want more?

Understand Your Buyer:
100+ ways to reach, engage and convert people to buy using psychology, science and common sense.
In the book we cover:
✅ How people work – 18 factors that affect client behaviour.
✅ Selling Communication Basics – 12 ways to communicate more clearly.
✅ How to get attention – 18 ways to stand out and be noticed.
✅ How to engage – 27 ways to engage potential buyers.
✅ How to convert – 10 ways to convert prospects to buyers.
Everything in the book works and is backed by psychology, science, common sense and my own testing.