Understand Your Buyer > How To Convert > The Deposit Effect
What is it?
Allowing buyers to secure their purchase by paying a deposit.
Why does it work?
It works because for many, cashflow and financial outlay can be an issue. Allowing your buyers to secure their order with just a deposit will not only make it easier and more accessible for them, but can secure the sale when perhaps they would have otherwise not proceeded – or proceeded much later.
How can you use it?
If appropriate to your offering, consider how you could allow your buyers to proceed / secure their order by simply paying a deposit.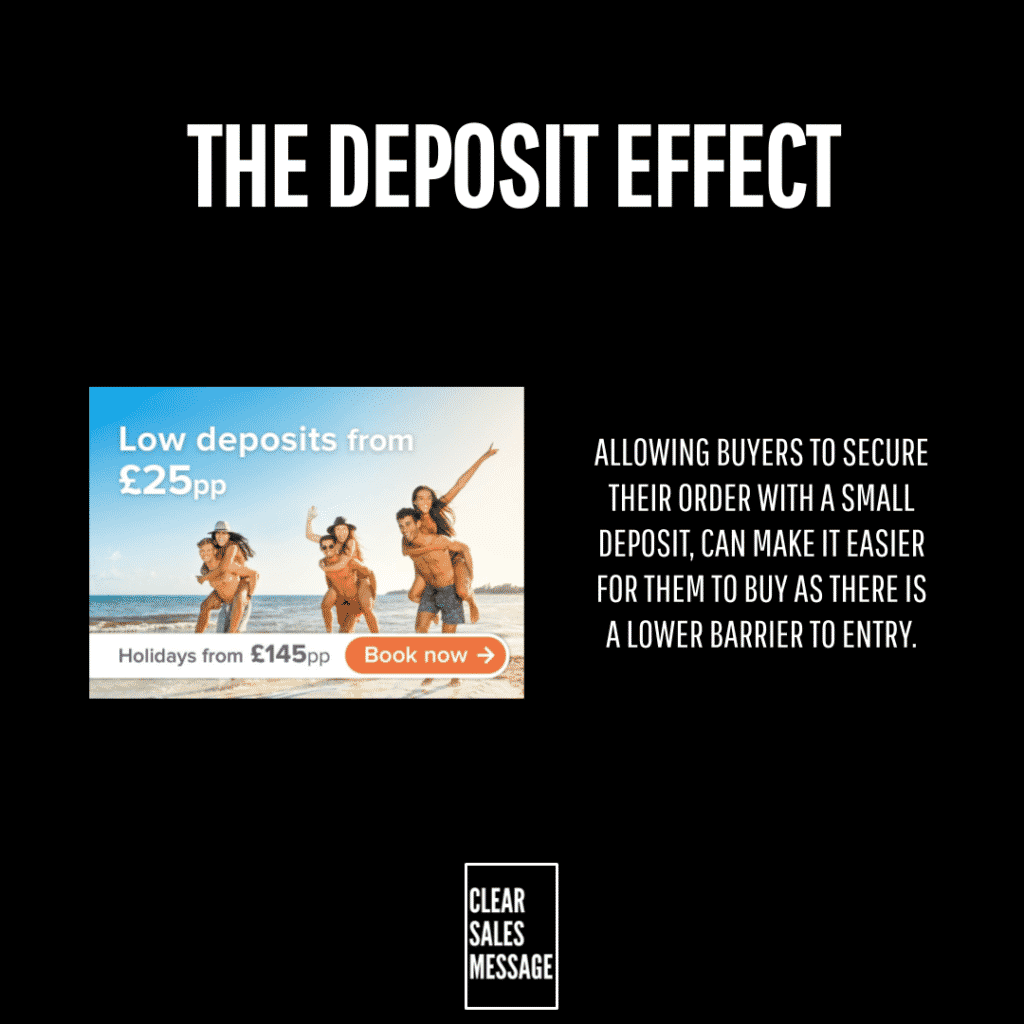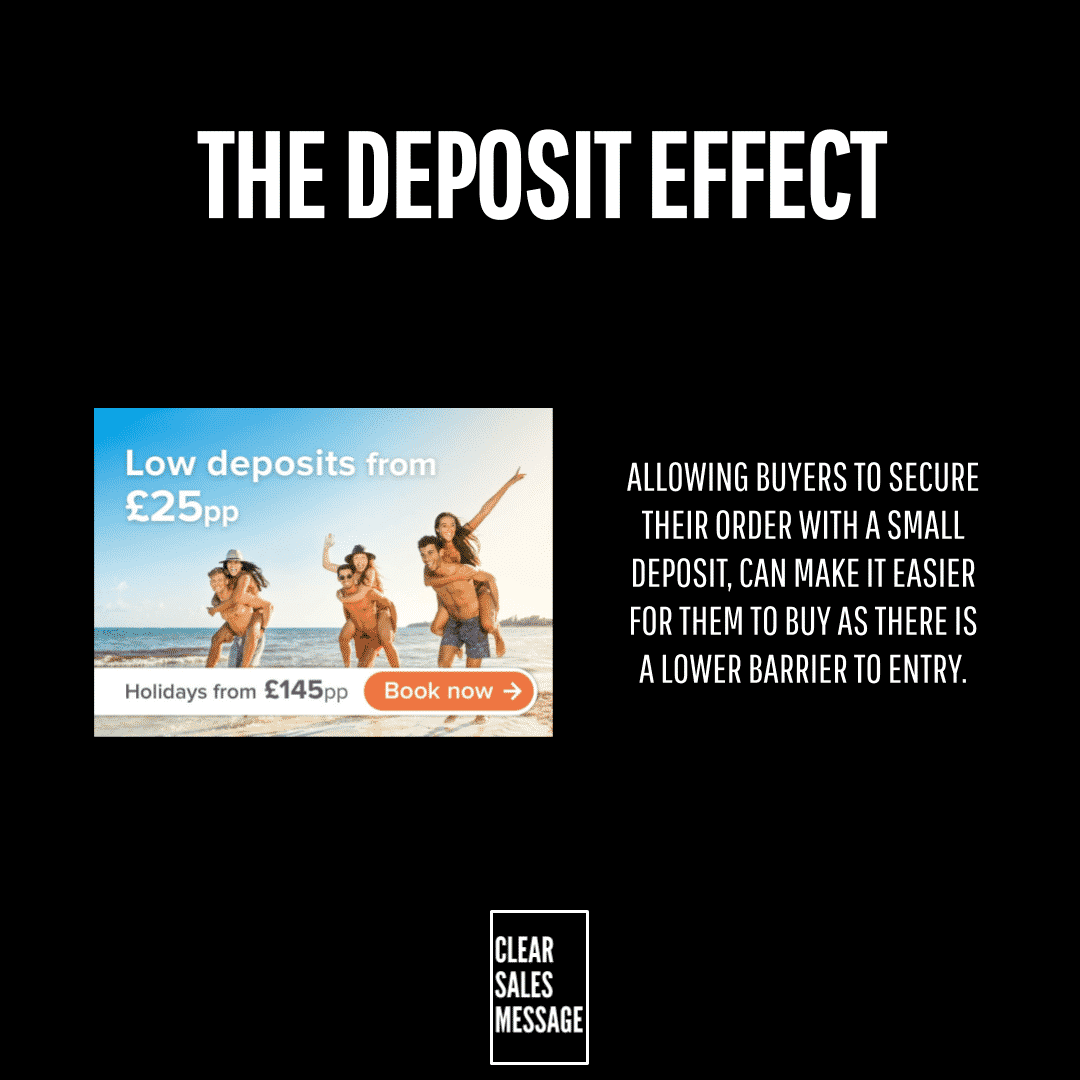 ---
Like this kind of stuff? Want more?

84 ways to reach, engage and convert people to buy using psychology, science and common sense.
In the book we cover:
✅ How people work – 18 factors that affect client behaviour.
✅ Selling Communication Basics – 12 ways to communicate more clearly.
✅ How to get attention – 18 ways to stand out and be noticed.
✅ How to engage – 27 ways to engage potential buyers.
✅ How to convert – 10 ways to convert prospects to buyers.
Everything in the book works and is backed by psychology, science, common sense and my own testing.