Understand Your Buyer > How To Convert > The Reasons Why Effect
What is it?
The Reasons Why Effect is all about providing your buyer with a list of the main reasons "why" they may wish to buy from you.
Why does it work?
It works because many buyers are trying to sift through information and understand an offering before they can decide to proceed. By detailing the reasons "why" you might wish to buy something (and at the same time, demonstrating the reasons why others buy) you not only make it easier and more obvious for a decision to be made, but there's also an element of social proof.
How can you use it?
Considering your buyer type, what triggers them to act and what you are actually selling, collate a short list of the main selling points of your offering and make this available to your buyer, ideally as a visual list using icons and semiotics to further enhance the message.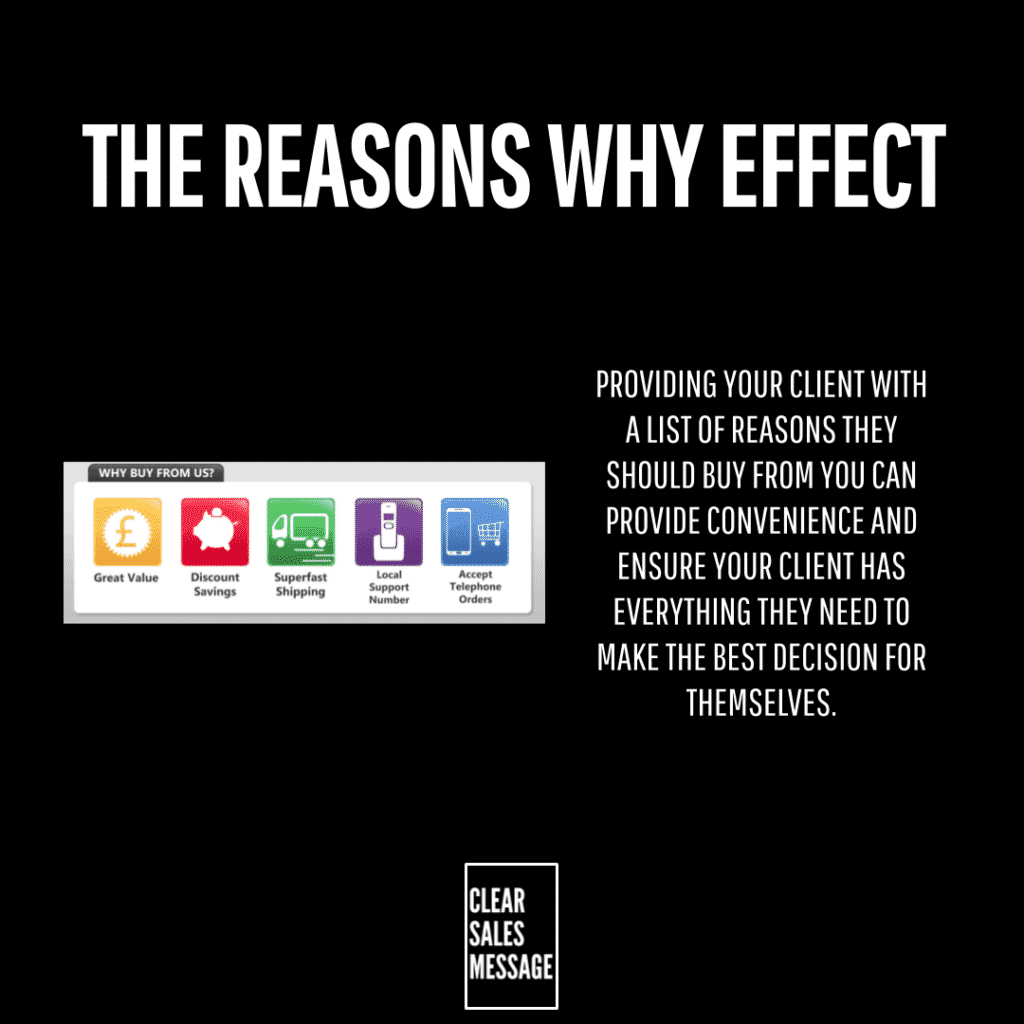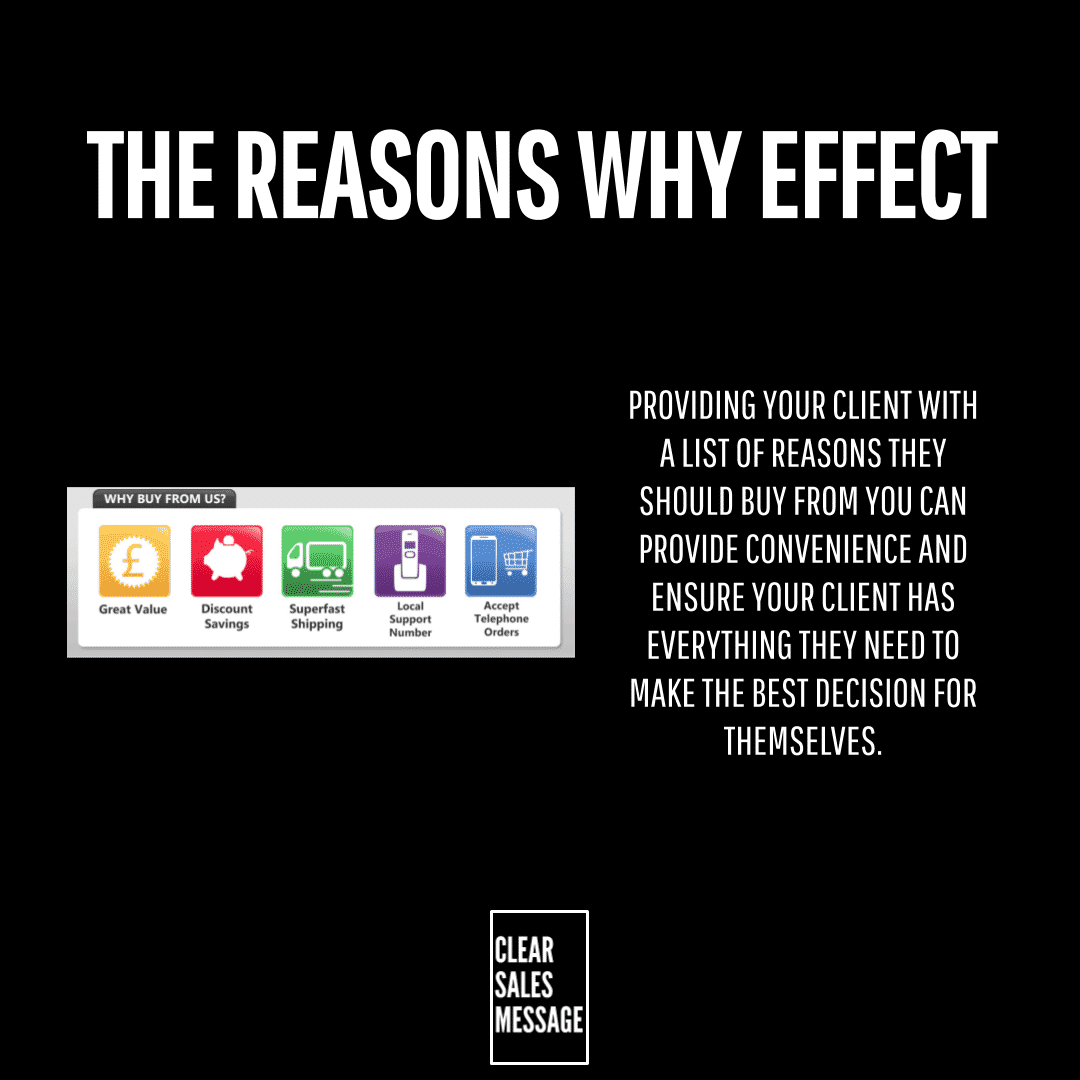 ---
Like this kind of stuff? Want more?

Understand Your Buyer:
100+ ways to reach, engage and convert people to buy using psychology, science and common sense.
In the book we cover:
✅ How people work – 18 factors that affect client behaviour.
✅ Selling Communication Basics – 12 ways to communicate more clearly.
✅ How to get attention – 18 ways to stand out and be noticed.
✅ How to engage – 27 ways to engage potential buyers.
✅ How to convert – 10 ways to convert prospects to buyers.
Everything in the book works and is backed by psychology, science, common sense and my own testing.