Understand Your Buyer > How To Keep Your Clients Happy > The Dedicated Contact Effect
What is it?
The Dedicated Contact Effect is all about providing your clients with a dedicated person or phone number for whatever they need.
Why does it work?
It works because it makes it easier for your client to know where to get any help they may need and it demonstrates that you have already thought about and catered for any potential needs. When you have a dedicated point of contact you feel valued and cared for as that person is employed to help keep you happy – rather than just being another anonymous number in a pool of clients.
How can you use it?
Depending on your offering, could you create a dedicated hotline or provide a dedicated account manager for your clients to directly contact in the event of needing assistance?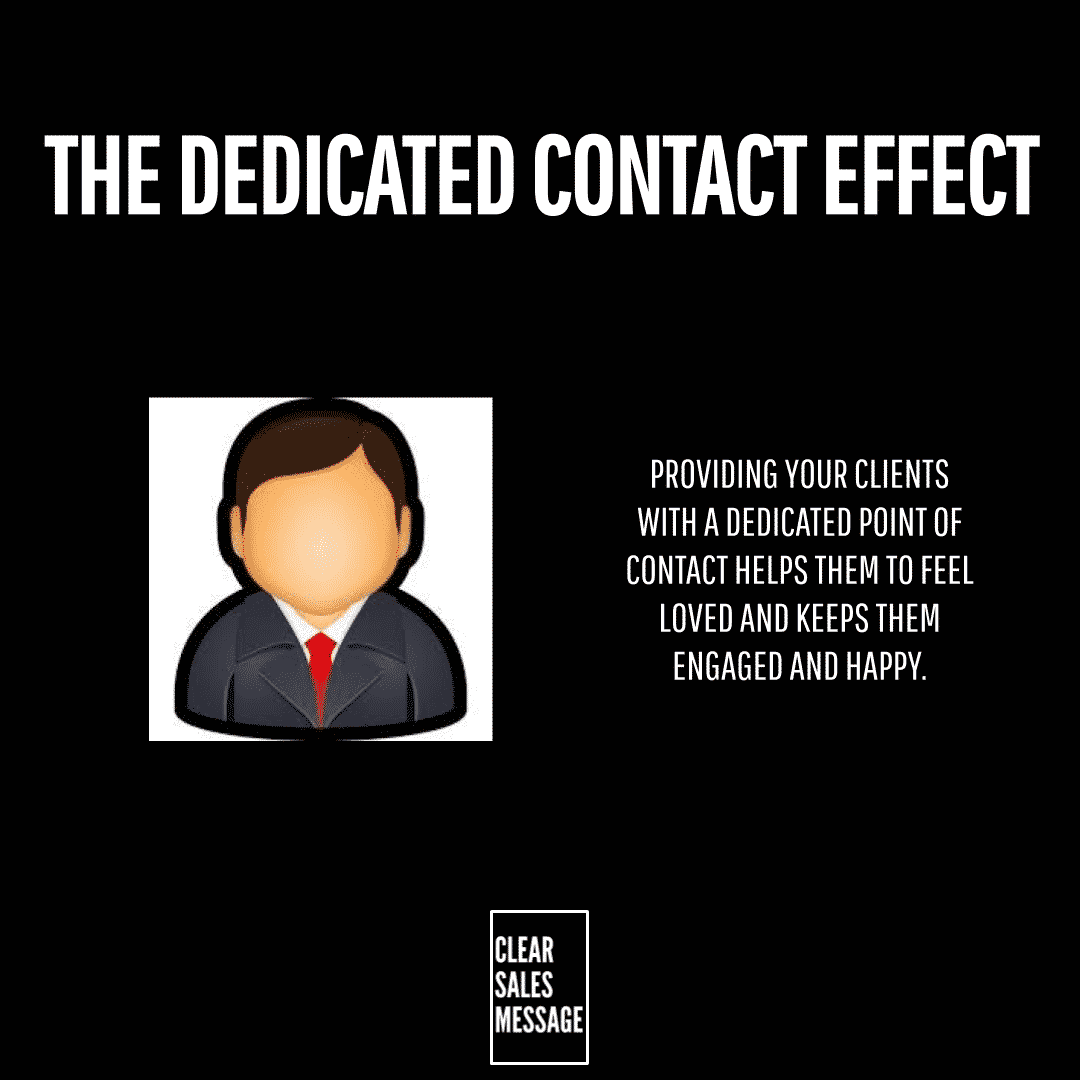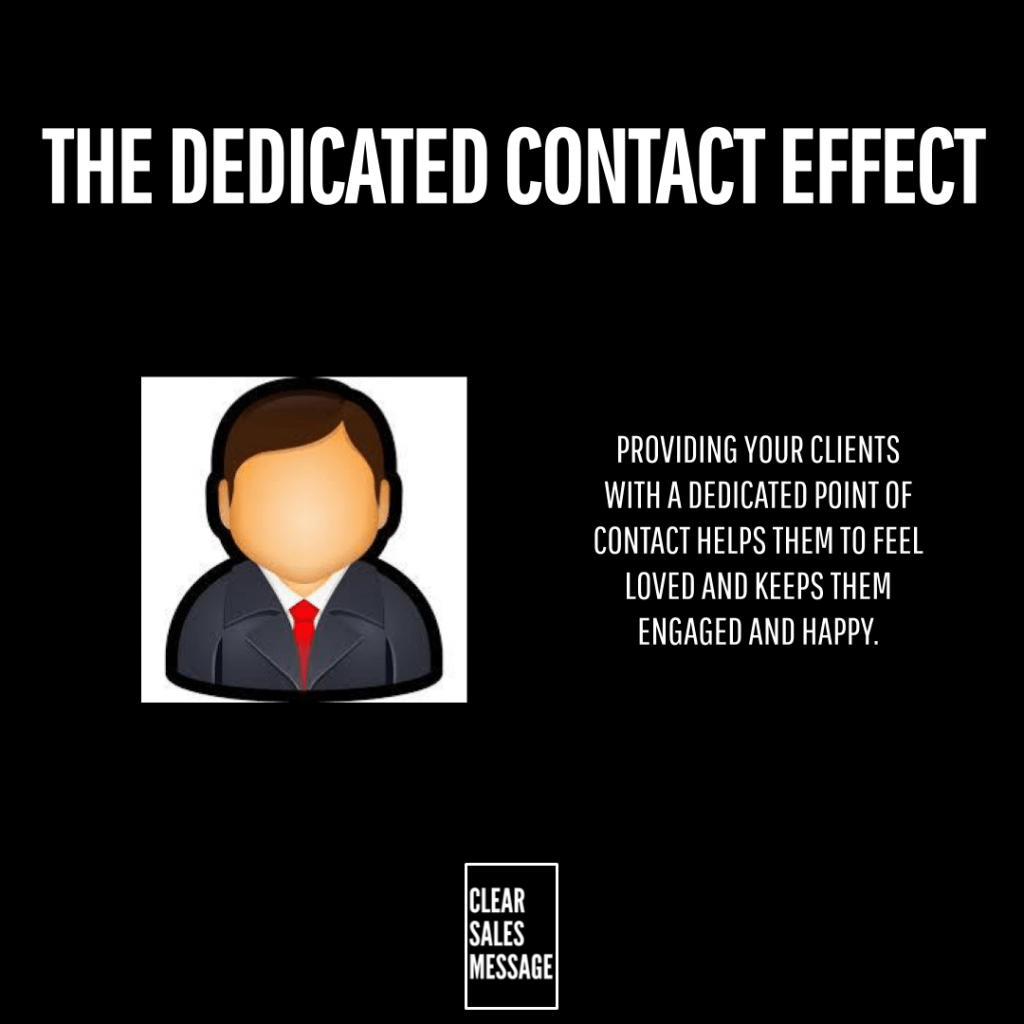 ---
Like this kind of stuff? Want more?

Understand Your Buyer:
100+ ways to reach, engage and convert people to buy using psychology, science and common sense.
In the book we cover:
✅ How people work – 18 factors that affect client behaviour.
✅ Selling Communication Basics – 12 ways to communicate more clearly.
✅ How to get attention – 18 ways to stand out and be noticed.
✅ How to engage – 27 ways to engage potential buyers.
✅ How to convert – 10 ways to convert prospects to buyers.
Everything in the book works and is backed by psychology, science, common sense and my own testing.