Understand Your Buyer > How To Convert > The Follow Up Offer
What is it?
The Follow Up Offer is where you "follow up" a client who hasn't bought with an incentive to help them to buy.
Why does it work?
It works because firstly the client is being followed up, which in itself can help you to make the sale, but by having an incentive such as free shipping or a discount or gift, it could be enough to help the buyer make their mind up as they've clearly hesitated in not buying in the first place.
How can you use it?
Decide on the most appropriate incentive for your offering and then use this to follow up those who have "abandoned" their online shopping cart or those who you have spoken with who haven't yet bought.
It could be things like:
The bottom line is that it must be something that would be appealing to your buyer, but not too costly for you to provide.
To make the offer more compelling, use scarcity to limit the window of opportunity to 24/48hrs.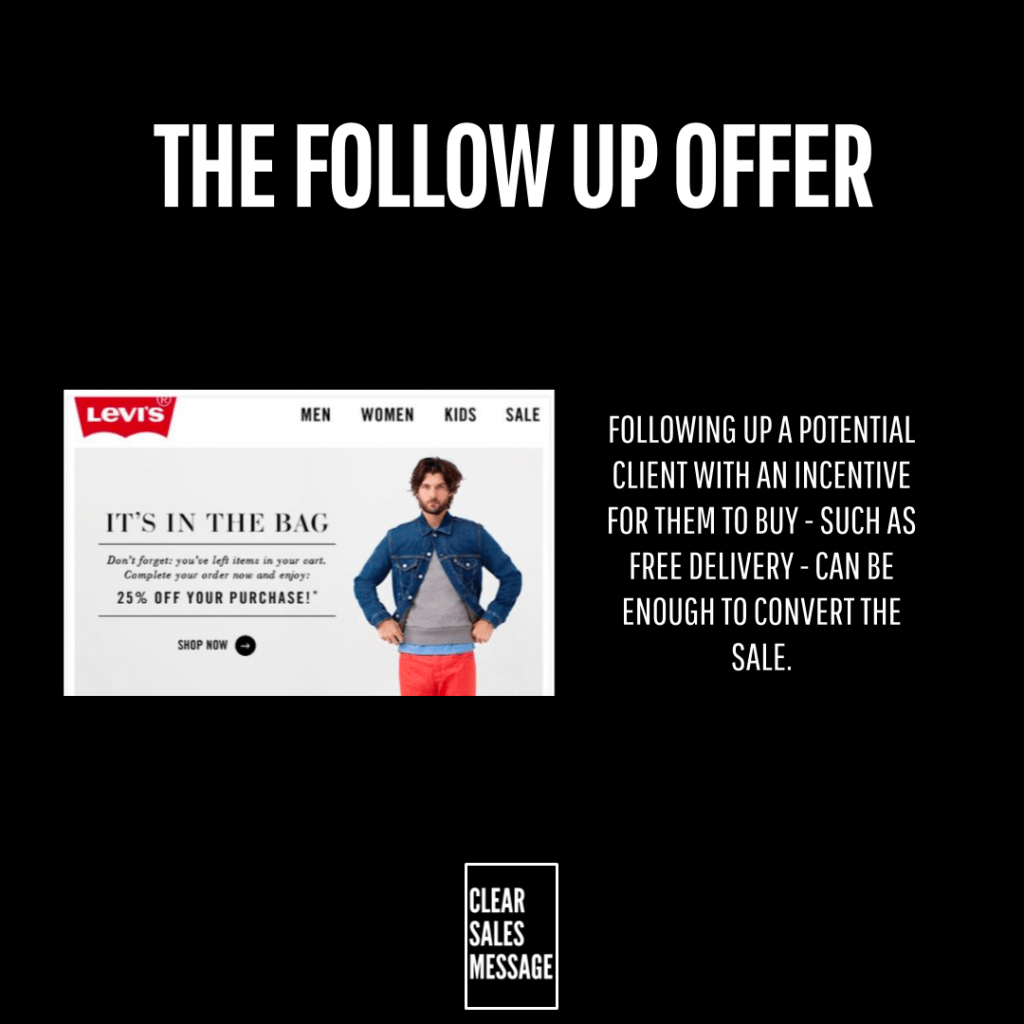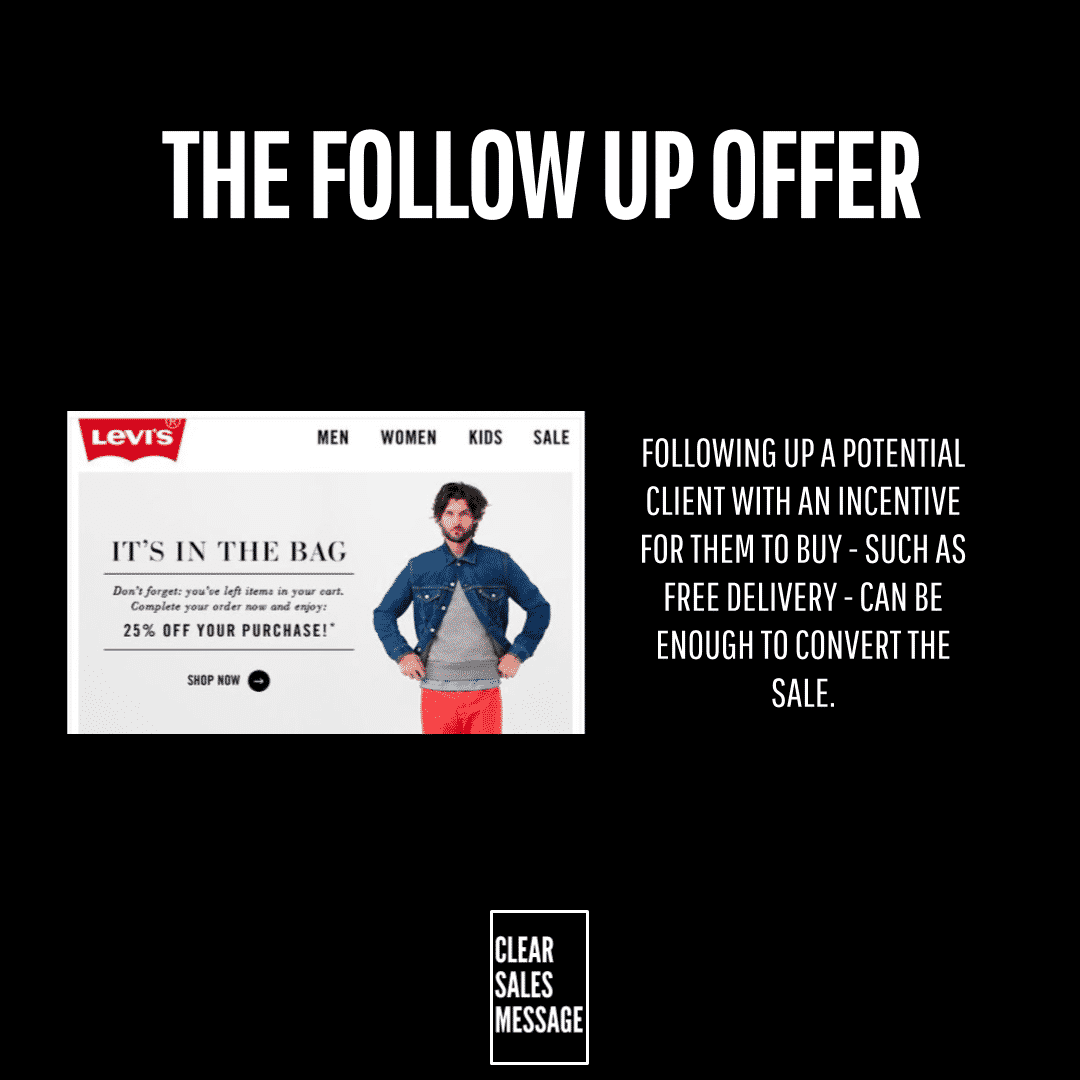 ---
Like this kind of stuff? Want more?

Understand Your Buyer:
100+ ways to reach, engage and convert people to buy using psychology, science and common sense.
In the book we cover:
✅ How people work – 18 factors that affect client behaviour.
✅ Selling Communication Basics – 12 ways to communicate more clearly.
✅ How to get attention – 18 ways to stand out and be noticed.
✅ How to engage – 27 ways to engage potential buyers.
✅ How to convert – 10 ways to convert prospects to buyers.
Everything in the book works and is backed by psychology, science, common sense and my own testing.